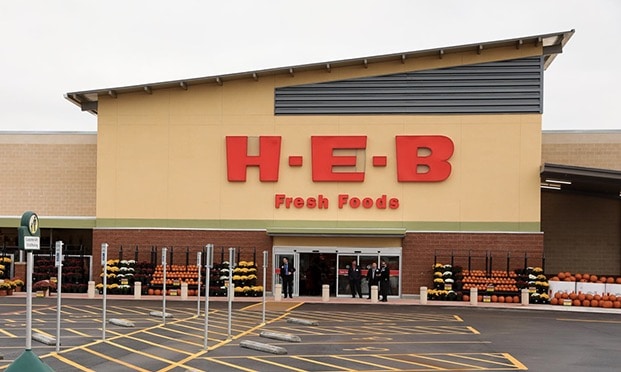 The old school is being demolished
H-E-B is leading Texas businesses in an effort to donate money and services to build a new elementary school in Uvalde, TX to replace Robb Elementary. The school district voted to demolish the old building following the tragic events in May of 2022 and started asking the community for help in funding a new building for the kids of Uvalde.
According to Priscilla Aguirre of MySanAntonio.com, H-E-B joins other Texas businesses who are donating money or services to help build the new school including Huckabee, an architecture firm focused on schools, and Joeris General Contractors.
"Our first store in Uvalde opened in 1959, and Uvalde people are our people. As we continue to mourn the tremendous loss, I join with my family and H-E-B in working to ensure the Uvalde community can move forward from this tragic event. Our children are this country's future, and our schools should be a safe place where children can thrive and envision new possibilities." – Charles Butt, H-E-B's Chairman
H-E-B and the Butt family have a long history of helping their fellow Texans that dates back to 1905 by either donating financial support, emegency supplies, using their rolling kitchens, or helping Texas easily donate to help each other.
Thanks Y'all:
This story was partially based on an article by Priscilla Aguirre of MySanAntonio.com and a press release from H-E-B. Read Priscilla's story here: https://www.mysanantonio.com/news/local/article/HEB-donates-Uvalde-elementary-fund-17271352.php
Read the full H-E-B release here: https://newsroom.heb.com/the-butt-family-and-h-e-b-lead-the-way-with-10-million-donation-to-help-build-new-elementary-campus-in-uvalde/
---