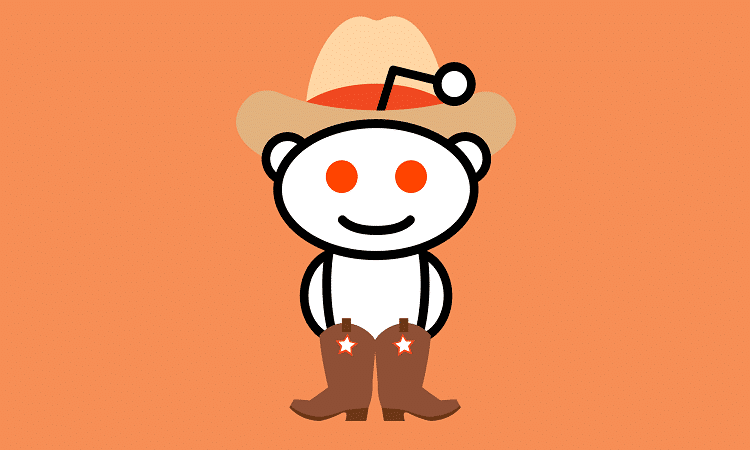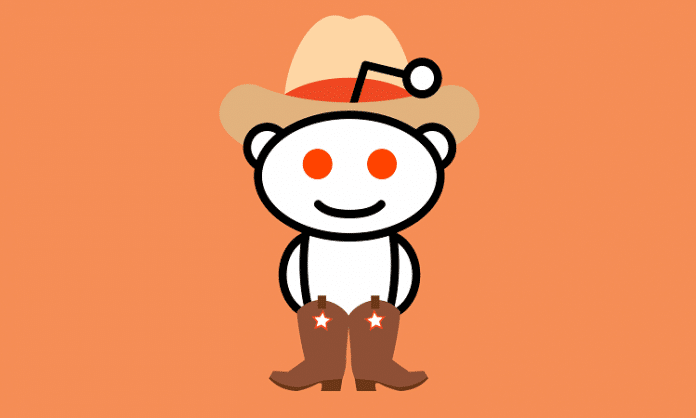 Reddit has been all over the national news lately from the $GME stock craze to their 5-second Super Bowl ad. Most Texans though are still completely unaware of what Reddit is and how to use the site / app. Not to worry Texas, we have you covered.
Reddit is a social media website similar to others you might be familiar with like Facebook or Twitter or Instagram with a bit of a twist. On Reddit users can create communities on any topic and users in those communities submit content and vote on it. The content with the most 'upvotes' rises to the top and gets more people to see it in the community. These communities are known as "subreddits" and hark back to the mid-00's when Reddit was founded to fight against changes at Digg, a similar website that existed before them. Subreddits tend to build up their own culture over time driven by the moderators, volunteers who manage a community, and the members.
Users on Reddit generally get 2 feeds of information; Best and Hot. By default a Reddit user will see the "Best" tab which uses personalization based on the account and freshness as well as community votes as factors in determining the order of the content. The old Reddit experience, the original algorithm, is now known as the "Hot" tab and essentially displays the most voted on content from a user's community subscriptions over the past 24 hours. This helps Reddit stand apart from other social media outlets giving users direct control over the content they see on a daily basis and on which algorithm they want to see the content sorted by.
There are a lot of Texas-centric communities on Reddit that you can subscribe to in order to add a little bit of Texas to your Best and Hot tab feeds and we've ranked them in order of best to worse for Texans along with a brief description of each.
Best Texas Subreddit Communities
1. /r/TexasViews
An amazing subreddit where Texans share their photos of our beautiful state. Following this subreddit is like going on a tour all across Texas each week without having to drive for 16 hours a day. You'll get wonderful professional and amateur photography mostly of Texas nature on a daily basis and get blessed with sights you've probably never even seen before.
Subscriber Count: 9,346
Political Content: No
2. /r/ImagesofTexas
What could possibly be better than getting gorgeous photographs of Texas in your social media feed? Nothing. Part of a network of similar communities, the Images of Texas community showcases our state's gorgeous scenenery every single day.
Subscriber Count: 2,783
Political Content: No
3. /r/Lonestar
This is like "Murica" but for Texans. A humorous and at times irrevrent community that simultaneously laughs at, embelishes, and relishes in some of the best Texas tropes. If you're looking to add some laughs with a Texas angle to your social media life, this subreddit is for you.
Subscriber Count: 9,496
Political Content: No
4. /r/TexasMemes
If all you want is non-political, Texas memes this is the community for you. Still a bit small but growing, we share memes here and encourage other Texans to share their memes too.
Subscriber Count: 430
Political Content: No
5. /r/TexasisLife
This is our subreddit and while it exists to promote our brand and the content from our website, we also want it to be a home for all of the positive things about Texas that give all of us Texans life. Like our website and other major social media accounts this community bans political and activism content.
Subscriber Count: 123
Political Content: No
6. /r/TXoutdoors
Texas is a big state and there are a lot of ways to get outdoors and enjoy nature. This community is full of outdoors folks discussing camping, backpacking, and other activities along with discussions about native wildlife, invasive species, and Texas parks.
Subscriber Count: 13,734
Political Content: No (note: there is content pertaining to state and local laws, law enforcement, and state and national park systems)
7. /r/TexasHistory
History buffs unite here and discuss the glorious past that led to the greatest country on Earth state in the USA.
Subscriber Count: 5,142
Political Content: Yes (note: mild and in historical context)
8. /r/Whataburger
Whataburger news, photos, memes, and discussions from fans and staff. This is a must join community if you're a fan of the San Antonio based company and you've joined the main Texas subreddit (/r/Texas).
Subscriber Count: 9,141
Political Content: No
9. /r/HEB
Another Texas favorite brand with their own subreddit community. HEB's subreddit is unofficial and often times has posts from employees talking about working for the grocery chain. You'll also find tidbits like new food items on shelves and specials from time to time.
Subscriber Count: 7,464
Political Content: No
10. /r/TexasBeer
A must join community for any beer drinkers in Texas. Discuss local breweries, seasonal beverages, and more with your fellow beer entusiasts.
Subscriber Count: 4,142
Political Content: No (note: There are discussions about TABC and state laws)
11. /r/TexasCountry
Not about the Texas Country but about Texas Country Music. If you're a Texas country music fan this is an absolutely must subscribe to subreddit. Unlike other music communities on Reddit this one is fully focused on the music itself with no political conversations we could find, listening parties, and lots of links to stream Texas country hits and deep tracks.
Subscriber Count: 7,313
Political Content: No
12. /r/TexasGuns
A thriving community of second ammendment loving Texans that is incredibly helpful for new gun owners and even seasoned gun enthusiasts.
Subscriber Count: 7,199
Political Content: Yes (note: mostly mild and completely focuse on state and federal gun legislation)
13. /r/Texas_State_Garden
Gardening can be tough in Texas with the varity of weather and ecosystems in our state. This community shares information and supports each other in their endeavor to grow better gardens.
Subscriber Count: 3,110
Political Content: No
14. /r/TexasSkateboarding
A community that helps discuss where to skate at around the state of Texas.
Subscriber Count: 830
Political Content: No
15. /r/Texas_Classifieds/
A general classifieds subreddit for selling things or posting about job openings. The community is fairly small and the moderators appear to be missing some spam. There have been some decent posts and it might be a good idea to join this community if you're a job seeker, at least until you find employment.
Subscriber Count: 89
Political Content: No
16. Political Subreddits
We don't discuss politics here at Texas is Life and we don't want to rank any political subreddit over the others so they all share this section. If you're trying to take better control over how you see political content on social you may consider unsubscribing from subreddits like /r/Texas where politics often take main stage and opt to subscribe to different subreddit communities for your political preference or just pop in on them from time to time.
We've tried to identify the content in each one, what political affiliations are in each community, and if the moderators have rules against / take action against uncivil behavior. We are not listing subscriber counts in order to remove any perception of preference, that information is publicly available by visiting a community on the web or in a Reddit app.
/r/TexasPolitics – Mostly news. Fairly centrist but leans middle left, rules against uncivil behavior.
/r/TexasConservatives – Mostly news. Home for center to middle Republicans and Libertarians. Rules against uncivil behavior.
/r/TexasDemocrats – Mostly activism, negative news about GOP / attacks on GOP, and some uncivil content. Home to Democrats and mid to far left liberals. No rules against uncivil behavior.
Up and Coming Communities
These subreddit communities are brand new and have few subscribers at the moment. It is common for subreddits to be founded but not start generating active communities until the subscriber counts begin to rise. Join these communities now to bless your Reddit "Best" and "Hot" tabs with some great Texas content in the near future.
17. /r/TexasHillCountry
A subreddit for the news, events, and discussions about the Texas Hill Country along with photos and pretty much anything else relevant to the region. Bans political content, but allows some informational articles about local politics.
Subscriber Count: 23
Political Content: No
18. /r/GoodNewsTexas
We're told this will be a subreddit only for Good, non-political, news.
Subscriber Count: 3
Political Content: No
19. /r/WholesomeTexas
We're told this will be a subreddit only for wholesome stories about Texans.
Subscriber Count: 3
Political Content: No
20. /r/TexasBusiness
We're told this will be a subreddit only for business news happening in Texas.
Subscriber Count: 6
Political Content: No
Now that you know the best Texas subreddit communities on Reddit go to the website and signup or download the app and start getting more Texas in your social media life.
Other Communities We Are Considering Adding to This List Soon
/r/TexasBBQ
/r/TexasChow
/r/texasrealestate/
/r/TexasFood/
/r/Texify
/r/TexasShirts
/r/TexasWhiskey
/r/TexasFoodies
Removed From the List Completely
/r/Texas
After much internal debate and consideration we have decided to no longer recommend this subreddit to Texans. The frequently insulting and vitriolic content aimed at only one group of Texans is so egregious it must be either specifically allowed or encouraged by the team of moderators – even if it is not, one thing is clear and that is that the mod team has no capability of providing an equal venue for all Texans. There is also evidence that many of the more hateful users on the subreddit, and potentially some of the top volunteers on the subreddit, are not even current or former Texas residents but foreign operatives working to sew discontent and discord in our state. Beyond this the subreddit bans discussion of many types of subjects that are Texan. Subscribing to this subreddit is likely to make your experience on the social media platform noticably worse and to destroy your view of your fellow Texans.
We challenge the mod team of /r/Texas to do better in removing vile, hateful, and incorrect content from their group and to work to ensure all Texans can discuss our state without retribution.
— Our previous assesment of /r/Texas follows —
This is the main Texas subreddit and it exists to be a home for generalized Texas information. If you're just getting started on Reddit /r/Texas is good general subreddit for photos, news, Texas politics, and even the occasional meme.
About a year ago they banned all conversations about Whataburger based on misinformation and the top comment on their announcement cites a conspiracy theory about the brand. We've also been given first-hand reports of users being banned for posting about Whataburger as a rule violation, though some posts appear to be slipping past the moderators lately.
Aside from the Whataburger controversy this community is fairly well moderated and is often enjoyable for nearly all topics (except for politics – unless you lean heavy to the left). If you're trying to avoid political discussions on social media (can't blame you) this is not a subreddit for you to join as with most main subreddits today political posts appear to get a lot of attention here.
Read the announcement from /r/Texas mods on banning Whataburger posts here
Subscriber Count: 408,258
Political Content: Yes (extremely one-sided, vitriolic, and hateful)
---
Last updated January 29th, 2022
Subscriber counts were accurate as of January 29th, 2022
Featured image the "Reddit Cowboy Alien" by Texas is Life