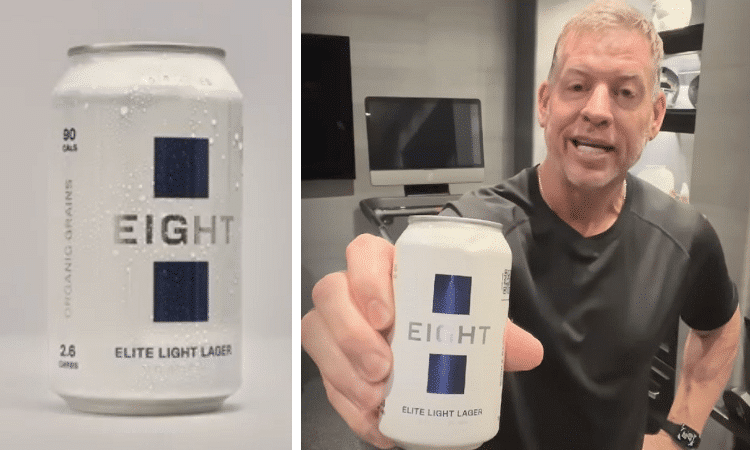 No, we don't think he'll tell you to "go long" and toss you a football.
Tomorrow at the BoomerJack's Sports Bar & Grill off of Southwest Loop 820 in Fort Worth you can have a beer with the legendary Dallas Cowboys quarterback, Troy Aikman. The event is part of an official launch of Troy's new healthier beer EIGHT which officially started selling at BoomerJack's and other Texas establishments last month.
The event starts at 5pm and lasts until 6:15pm at which point we're guessing Troy won't be hanging around. So if you want to even get a glimpse of the legend you should probably plan on getting there as early as possible. BoomerJack's Facebook post is sparse on the exact details, but we assume Troy will at least be present at the event and that 'drink a beer with him' doesn't mean he will literally drink a beer with each person in attendance but that he'll be there supporting the light beer he spent over 2 years working with beer scientists to create while you drink / taste test it.
Event Details:
Where: BoomerJack's Grill & Bar
Address: 6001 SW Loop 820, Fort Worth, TX 76132
Day: Wednesday March 9th, 2022
Time: 5pm to 6:15pm
Map to BoomerJack's Cityview location in Fort Worth:

---