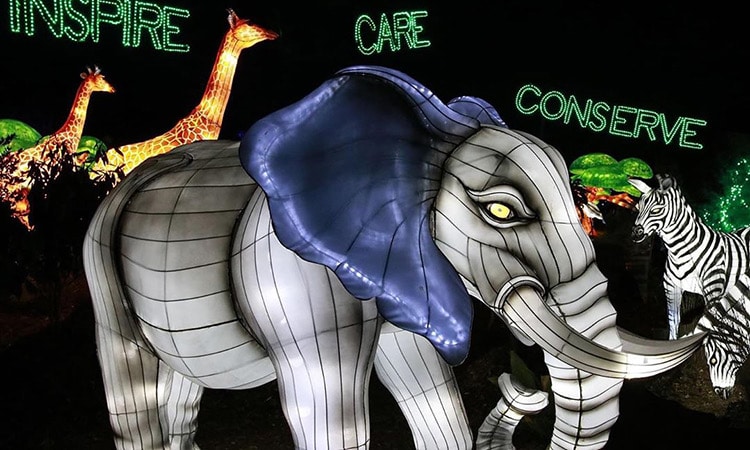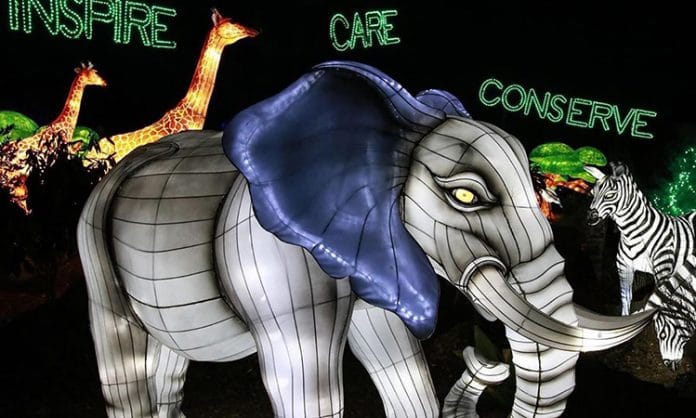 Your favorite Dallas holiday tradition is back again for 2021!
Similar to last year's holiday lights event, the 2021 Dallas Zoo Lights is a drive-thru event that features a million twinkling lights, animal lanterns, 3D lighted sculptures, and lots of other displays. You'll be able to drive your vehicle with all your loved ones on a mile long path that's lined with over a million lights, Christmas decor, and themed vignettes. This year, there is even video projection mapping that transforms certain areas on the way. According to the Dallas Zoo's instagram, "you can walk around and explore at the Reliant Holiday Village at the end of the drive!". This sounds like one the best Christmas ideas in Dallas for this holiday season!
If you missed last year's Dallas Zoo Lights, you won't want to miss this year's because the path goes through areas that haven't been open to the public in years. You can't buy tickets at the gate, so make sure you get yours online to reserve your time slot! Further details are below.
What: Dallas Zoo Lights
When: November 19 to January 2 (Open on Select Nights from 6 PM to 9:30 PM)
Where: Backlot of the Dallas Zoo, 650 S R L Thornton Fwy, Dallas, TX 75203
Tickets: You can buy tickets here
More Info: For more details, visit the official event site here
Map to the Dallas Zoo

Featured image from the Dallas Zoo's Instagram account