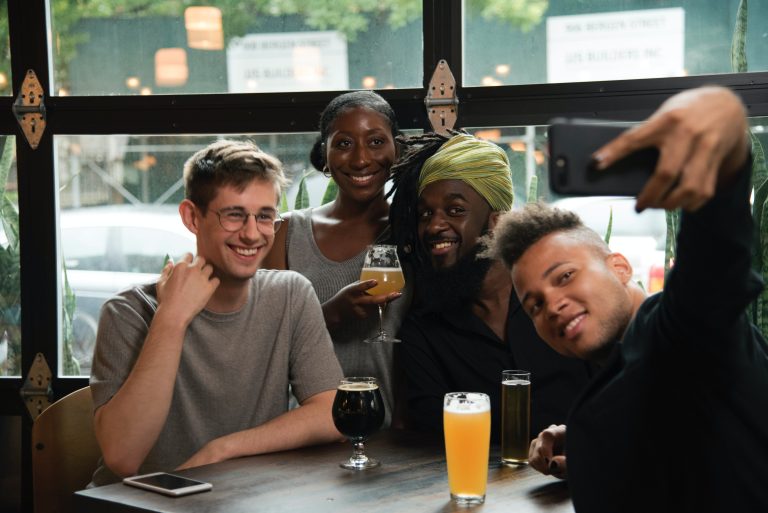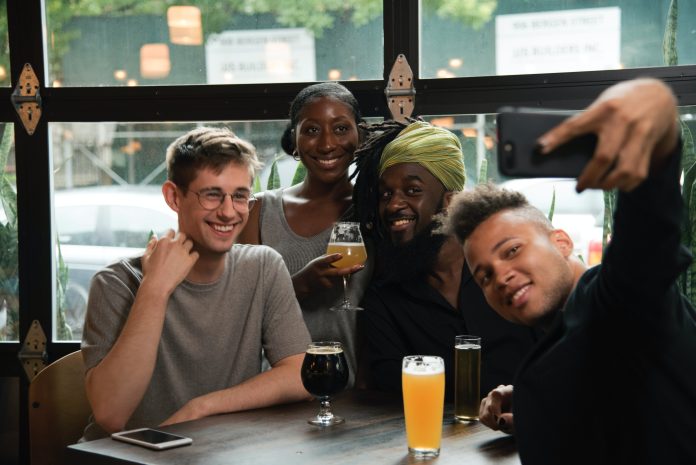 In October, the eagerly anticipated taproom of Happy Hippie Brewing Company finally opened in Richardson's Lockwood area.
Once occupied by offices, the building underwent significant changes to accommodate the expansive brewing tanks. New walls and floors replaced cubicles, and windows offered a view of the pristine brewing equipment, emphasizing the connection between the beer and its source.
At the front of the brewing company, a Jerry Garcia ofrenda, a Día de los Muertos altar, pays homage to the departed. Within a week and a half of opening, Happy Hippie hosted three Grateful Dead cover bands, possibly setting a record for the new establishment.
Live music holds significance for the husband-wife co-owners, Michael and Kellie Frederick. Michael, a band member, ensured excellent sound quality throughout the taproom and patio with strategically placed speakers.
Rainbow-stained wood tables and a neon light bar create a vibrant atmosphere in the taproom. Peace signs decorate the bar and walls, with a large one serving as a backdrop to the stage.
View this post on Instagram
This is a really cool place for beer lovers. Guests can try many beer varieties. The Rich Ale, crafted for Richardson's 150th anniversary, offers a sweet blend of honey, fig, and pear. The Honey Magnolia witbier impresses with a smooth, wheaty flavor. The Wa-Hotter Melon IPA combines sweet watermelon with spicy habanero for true bitter-beer enthusiasts.
A unique tribute to Jerry Garcia, the Captain Tripels Belgian Tripel boasts a 9.7% ABV, while deploying a balanced and full flavor. Marmalade Sky, a blonde beer brewed with mangoes and basil, stands out with its refreshing, fruity taste.
More beer options are on the horizon. Unique recent releases include Friend of the Devil, a salted caramel milk stout, Party at the Moon Tower session IPA, Lemon Drop pale ale, and Smoke on the Water, a cayenne-infused smoke porter.
Happy Hippie Brewing Company has sold canned beer and on draft since 2020 and has a home of its own now in Richardson. Plus, the taproom offers a kid-friendly and dog-friendly environment. A private event space is also available for gatherings of up to 100 people.
For those who are hungry, the Guitars and Growlers food truck, stationed outside, offers classic pub fare, including German pretzels, chicken sandwiches, burgers, wings, mac-and-cheese, and fries.
Vitals
Happy Hippie Brewing Company
Address: 500 Lockwood Drive, Richardson, TX 75080
Phone: 214-616-7681
Website: https://happyhippiebeer.com
Hours: Wednesday to Thursday, 3–9 p.m.; Friday to Saturday, 11 a.m.–11 p.m.; and Sunday, noon–9 p.m.
Map to Happy Hippie Brewing Company
Featured image by Pexels.com.