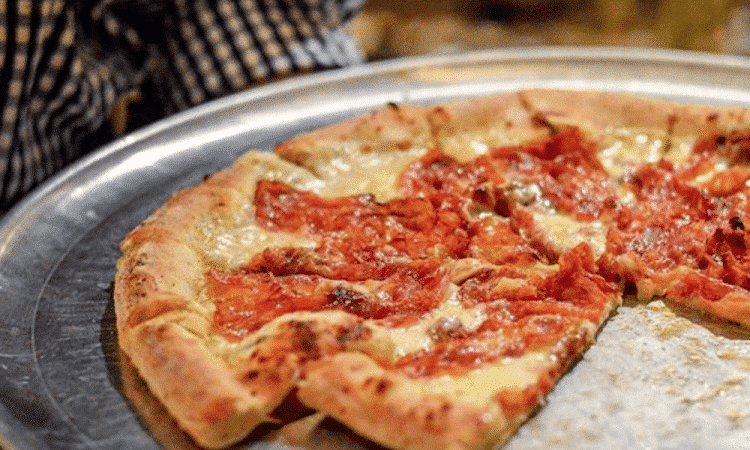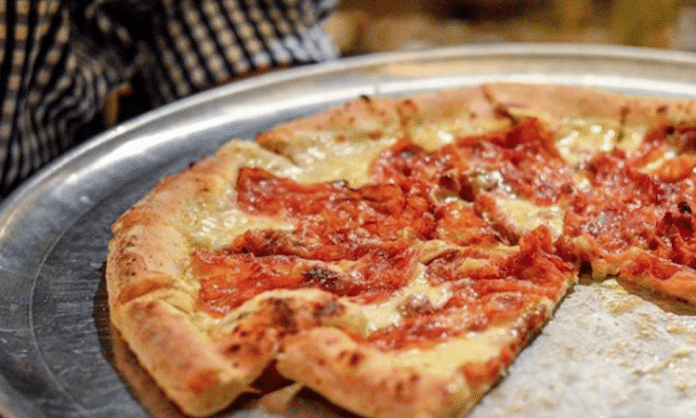 We thought that gorging on unlimited amounts of gourmet pizza was something that could only happen in our dreams. But now Delucca Gaucho Pizza in Dallas and around the DFW metroplex is making our dream of endless four cheese truffle pizza a reality!
As soon as you sit down, your waiter will bring you a charcuterie and antipasto platter and a shot of lobster bisque soup—both of which are unlimited. After you've had five shots of lobster bisque and way too much sopressata, the real fun will begin! A bunch of different gourmet pizzas will be brought around to your table for you to try. Cream of spinach and bacon, shrimp and fontina, and chicken tikka masala are just some of the amazing pizzas you'll get to sample.
And when you're so stuffed that you think you can't move, your waiter will show you the mouthwatering selection of dessert pizzas. You'll try to stop yourself from eating multiple slices of nutella or banana flambé pizza, but eventually your willpower will give out!
The owners of Delucca got this heavenly idea to bring endless amounts of pizza to your table from Brazilian restaurants. Some Brazilian steakhouses, called churrascarias, bring around big skewers of smoked meat to diners and carve them tableside. Diners can eat as much or as little as they want over the course of the meal. If you've ever been to Texas de Brazil, you've already experienced this style of dining.
Delucca does the same thing, except with pizza instead of meat. Innovative, right? Some pizza joints in Brazil have tried out this concept, but it's never been done here in America before.
We think gaucho pizza will really catch on and spread across the country, but right now you can only get it in Texas at Delucca Gaucho Pizza. They have four locations in Dallas, Southlake, Plano, and Fort Worth, so head to the nearest one the next time you get a pizza craving!
Website: https://www.delucca.com/