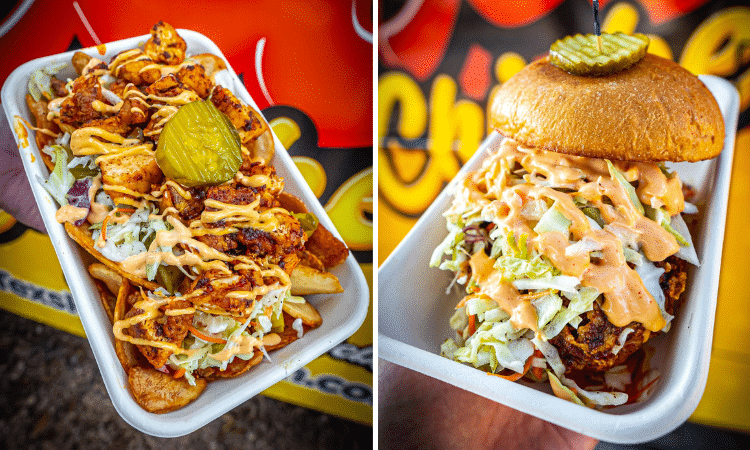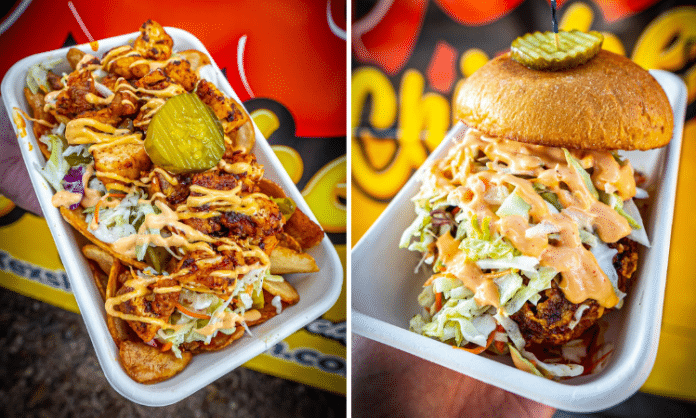 Almost a year after being teased on social media, San Antonio finally gets a chance to try this much anticipated hot chicken restaurant.
Getting a highly-waited soft launch following words about it in early spring, Tex's Hot Chicken makes a standout on Gruene St in New Braunfels. The soft open last month kicked off the business venture between Infernos Wood-Fired Oven & Spirits' restauranteer Cary Hamer and KSAT's personality David Elder.
Tex's Hot Chicken is a food truck proudly serving chicken sandwiches (named after Big Tex), a BBQ sandwich, loaded chips, tacos, sliders, and a delicious array of slide. To take a peek at the menu, check out their site here.
The resulting partnership brings the heat to locals, taking advantage of Hamer's experience and knowhow in the food biz and Elder's expertise in the kitchen. Putting Elder's creations front and center, Hamer claims Tex's Hot Chicken's mouthwatering menu as a highlight of "all" of "David's recipes".
As for location, the business venture will be placed just outside the Infernos Wood-Fired Over & Spirits at 1198 Gruene Road, and hours vary for week so be sure to follow them on social media on Instagram or Facebook. We've gathered that they typically serve over the weekend from Friday until Sunday with selling starts from 11 a.m., until stocks last, on all occasions.
---
Featured image credit: Tex's Hot Chicken Facebook as embedded