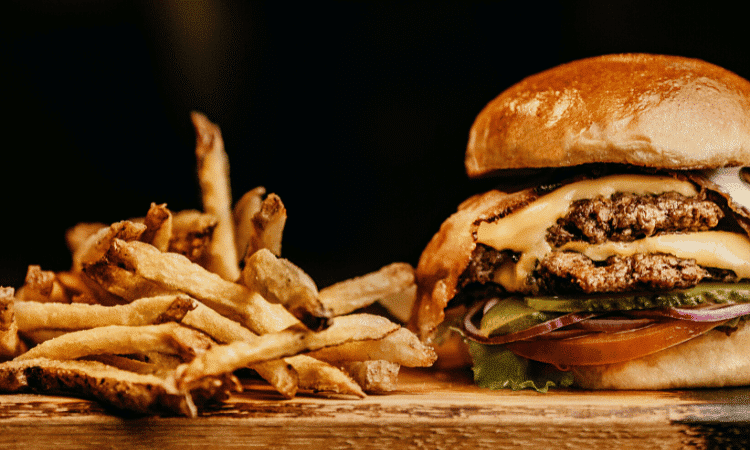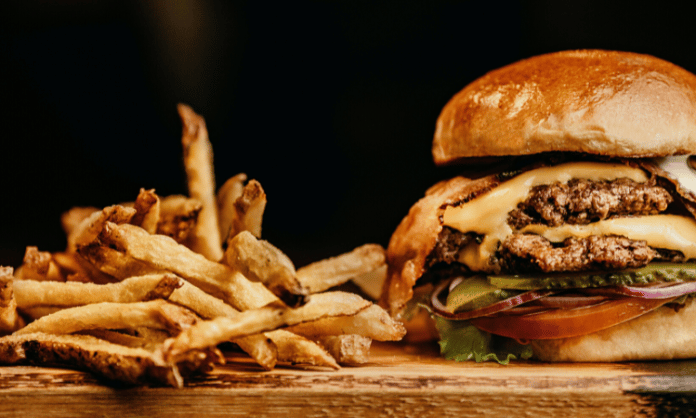 A day of tasting delicious burgers, all for charity
Hometown Chef, a San Antonio cooking series, is back for its third annual burger competition. On October 14th, 2022, eleven of the top Chefs in San Antonio will gather at the Alamo Beer brewery from 6:00 pm-9:00 pm and cook in an audience-voted burger showdown competition.
Tickets start at $50 each, and increase to $85 each for VIP tickets. VIP tickets include one drink and 30 minutes earlier admission. This event is a non-profit fundraiser with all of the proceeds being donated to the San Antonio Food Bank.
All of the meat the chefs will use to cook their burgers will be provided by the local ranchers Pure Pastures, Behind the Oak Farm, and Peaceful Pork. What's a burger without a tasty side? These gourmet burgers will be paired with freshly made French fries and for dessert, Texas Cookie Shop's freshly made cookies.
With these chefs, the competition is sure to be fierce and tasty. Here's each chef competing and what burger they are making.
Chef Diana Anderson of JD's Chili Parlor, bring The Hostage Burger: a 5 Mexican cheese, red onion, and fried jalapeños chili cheese dog burger.
Chef Angello Gordon of Jamaica Jamaica Cuisine will showcase their Reggae Burger: A seasoned burger topped with bacon, cheddar cheese, pickled cabbage, and jerk aioli served on a brioche bun.
Chef Louis Halaszyn of CREAM Kitchen and Bar is serving up, The Westslider: Beef and chorizo patty, topped with smoked cheddar cheese sauce, sour pickle relish, shredded red and green leaf lettuce, and toasted hot Cheetos aioli on a Kaiser bun.
Chef Geronimo Lopez of Botika will serve the Botika Burger Cartelua or BBC: Spanish chorizo, chihuahua cheese, crispy onions, shoestring potatoes, and chimichurri on a sourdough bun.
Chef Joseph Thaddeus Martinez of Tributary-Modern Texas Cuisine is bringing the Elote Burger: A Dean and Peeler smash burger with Oaxaca cheese whiz, sweet corn relish, chicharron corn nut crunch, and cilantro lime aioli, served on a potato bun.
Chef Paul Morales of Tacos Cucuy will be cooking up his Caucus Black Bean Torta, a Vegan burger: Soyrizo, black bean, and pickled cabbage served on blue cornmeal mini torta.
Chef John Munoz of Chef John's Catering will be making his Smoked Out Burger: Oak Farm's grass-fed ground beef, smoked gouda, and chili peppers, layered with smoked brisket and sausage, onion strings, served with a house-made BBQ sauce.
Chef John O'Larnic of Chef's Backyard will serve up his Chef's Backyard Flavor Formula Popper Burger: A cheeseburger made up of bacon, American cheese, cream cheese, fresh jalapeños, and his specialty Flavor Formula Rub.
Chef James Richard Smith of toohotfortabc will serve The Marfa Lights Burger: A green Chile flat iron cheeseburger.
Chef Dave Terrazas with the team from The Art Institute of San Antonio is showcasing The Caribbean: A sweet and spicy asadero-topped burger, seasoned with tamarind, citrus, allspice, gold rum, pickled green mango, avocado aioli, and sweet and Scotch bonnet peppers.
Chef Kristina Zhao of DASHI Sichuan Kitchen + Bar, East "Meats" West Burger: Grass-fed beef and Peaceful Pork's pork beef seasoned with Sichuanese flavors. Comes served with spicy pickled slaw, and a toasted Man Tou bun.
The competition will take place under the Hays Street Bridge at 202 Lamar Street, San Antonio, TX 78202. These burgers sound too good to miss out on. Grab your tickets soon!
Vitals
Price – $50-$85
Website -https://www.homegrowncheftv.com/events
Tickets – https://www.eventbrite.com/e/burger-showdown-30-tickets-409326054247
Address – 202 Lamar Street, San Antonio, TX 78202
Location – Hays Street Bridge
Map to the Hays Street Bridge

---
Featured image via Pexels Jonathan Borba