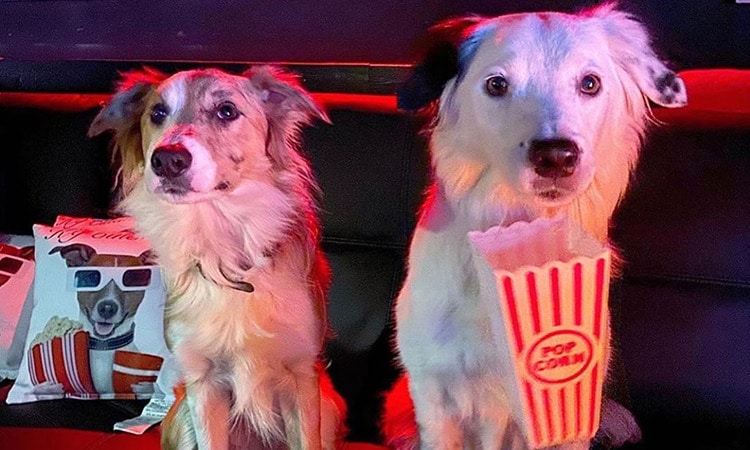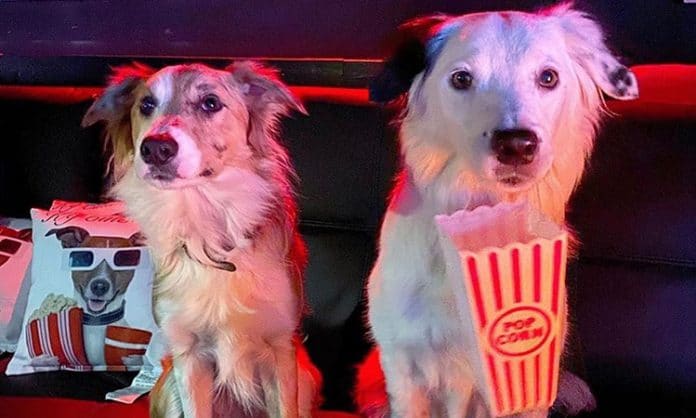 Don't have any friends to go to the movies with? Bring your dogs instead!
A movie theater in Plano called K9 Cinemas allows dogs at their showings. It's the very first dog-friendly cinema in the world, and it's right here in Texas!
This theater shows family-friendly movies like Scooby Doo, Up, and Elf, so it's a great place to bring kids. Adults will also love K9 because they give out unlimited wine for free. All the vino you can drink is included in the price of your movie ticket, which is just $15. Is it just us, or is this the best theater ever?
Admission for up to two of your pups is also included with your ticket, so you won't have to buy extra seats for your dogs. With all the money you'll save, you can splurge on some treats for you and your fur babies! The theater has snacks like popcorn and candy for you and whipped cream for your pups.
We bet you're already planning your visit to this amazing theater! But before you come, there's a few things you should know. You'll need to bring shot records for your dogs with you the first time you visit. You should also bring some bags to clean up after your dogs in case there are any accidents.
If you do those two things, you'll have an awesome time at K9!
Website: https://www.k9cinemas.com/
Address: 1301 Custer Road Suite 810, Plano, TX 75075
Map to K9 Cinemas