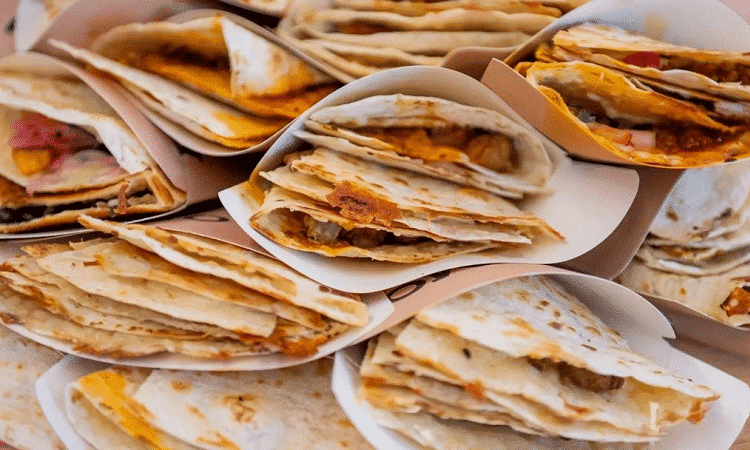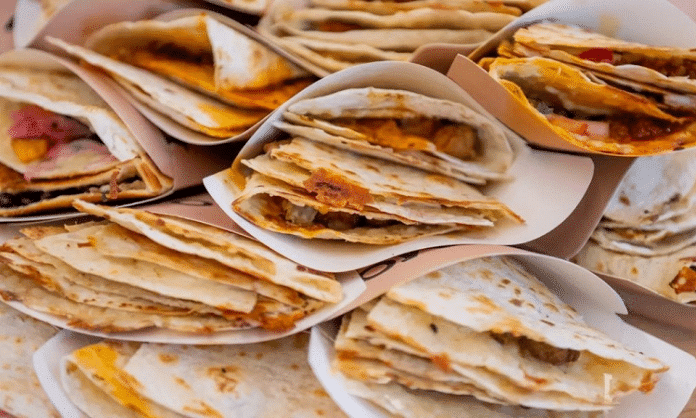 We are confident that Dallas is filled with quesadilla fans. Pair that with a crowd who loves having fun and eating delicious quesadillas late at night. If this falls in your criteria for a great night out and really good grub, head to Plomo Quesadillas, even if the clock strikes 3 a.m.
A new quesadilla-inspired restaurant has opened in Dallas. Plomo Quesadillas, a fast-casual concept dedicated to quesadillas, opened its first Dallas location off Henderson Avenue at 1802 McMillan Avenue. Henderson Avenue is the concept's first expansion outside of Arkansas.
Plomo began in Fayetteville, Arkansas, by entrepreneur Omar Kasim, who owned a juice bar near the University of Arkansas. He began making and selling quesadillas on weekend nights to make some extra cash. He used the kitchen of his juice bar to make quesadillas and then distributed them through the back door to customers on Dickson Street, Fayetteville's entertainment district.
His grab-and-go concept came at the height of the pandemic and grew in popularity. In August 2020, Kasim opened a brick-and-mortar location and sold 1,600 quesadillas a night.
Two locations in Fayetteville serve quesadillas until 3 a.m. on weekends, making it a must for university students out late at night.
A glance at the menu at Plomo and you will find Latin, global, and pop-cultural flavors. You can order traditional and specialty quesadillas, such as:
Classic quesadillas with your choice of chicken, steak, brisket, cheese, etc.
Butternut squash, black beans, and pickled red onions quesadilla
Caribbean-Jerk Chicken Quesadilla
Spicy steak quesadilla with Spicy Nacho Doritos
A "Make it Dirty" option adds a burrito-style crispy layer of cheese on the outside of their quesadilla
Choose from various dips, like notorious queso, dirty queso, guacamole, salsa, etc.
It also doesn't hurt that Henderson Avenue is a big SMU hangout and is perfectly located near bars. For precisely that reason, Plomo is open until 4 a.m. Thursday-Saturday, satisfying the "eat-after-the-clubs" mentality. This is a good choice as the Velvet Taco bailed on Henderson Avenue in early 2023.
Vitals
Address: 1802 McMillan Avenue, Dallas 75206
Phone: 214-730-0021
Website: https://www.eatplomo.com
Hours: Monday-Wednesday (11 a.m.-midnight), Thursday-Saturday (11 a.m.-4 a.m.)
Map to Plomo Quesadillas

---
Photo from Pexels