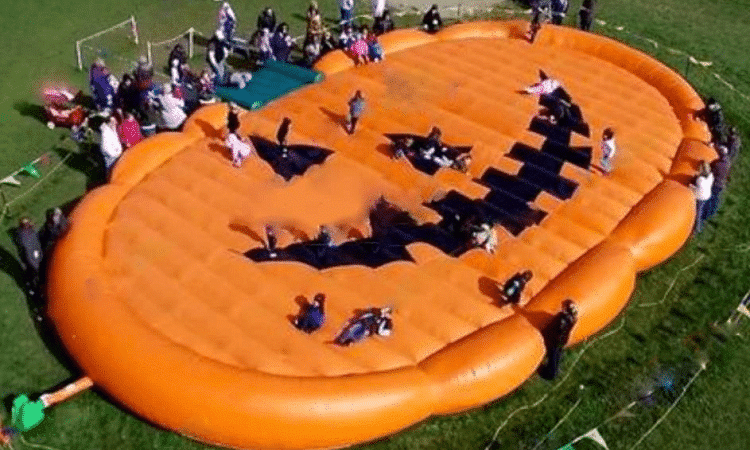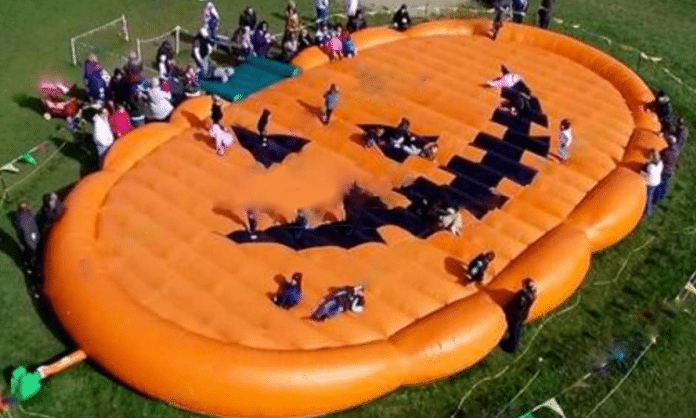 Grab your family and your friends and enjoy the season of Fall at the San Antonio Pumpkin Festival in downtown San Antonio near historic Pearl. This fun celebration occurs from Sept. 28 to Oct. 29 at 1603 Broadway Street from 10 a.m.–10 p.m. except Thursdays 3 p.m.-10 p.m.
Tickets to the festival are sold online by date and entry time. The cost is $12 per person. Due to high demand, walk-up tickets for admission won't be available. Children in diapers are free!
Adults and kids can bounce on the world's largest bouncy pumpkin, which is 2,000 square feet in size.
Get ready for lots of pumpkins! You'll love the more than 50 varieties of pumpkins in the pumpkin patch. There will be plenty of opportunity to take photos with multiple fall-themed setups.
Step into our huge corn pit and experience that same luxurious feel of sand on the beach without the mess.
Admission to the festival includes the following attractions:
Train Rides
Butterfly Encounter
Steer Roping
Corn Pit
Live Music
Magic Shows
Bouncy Pumpkin
Pumpkin Houses
Corn Maze
Pumpkin Painting & Carving
Modern Pumpkin Art Exhibit
Hay Castle
Toddler Bull Rides
Vitals
Dates: September 28-October 29, 2023
Address: 1603 Broadway, San Antonio, TX, 78215
Tickets: https://www.geoji.com/g/4020?r=1368
Map to San Antonio Pumpkin Festival

---
Featured image via WeFlatables, may not accurately depict the "bouncy pumpkin" at this event