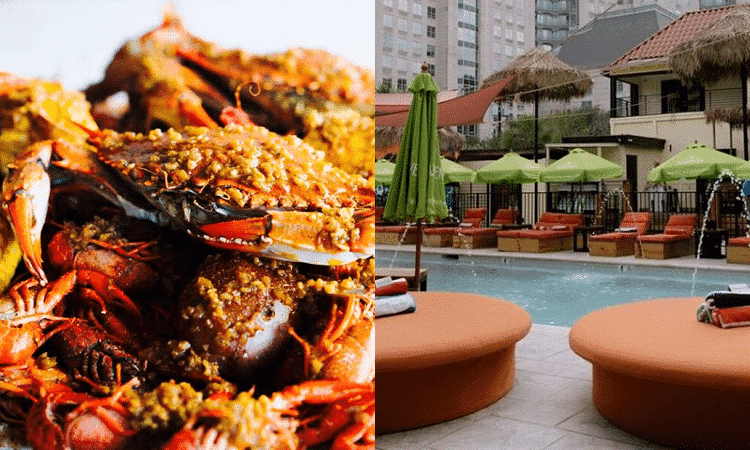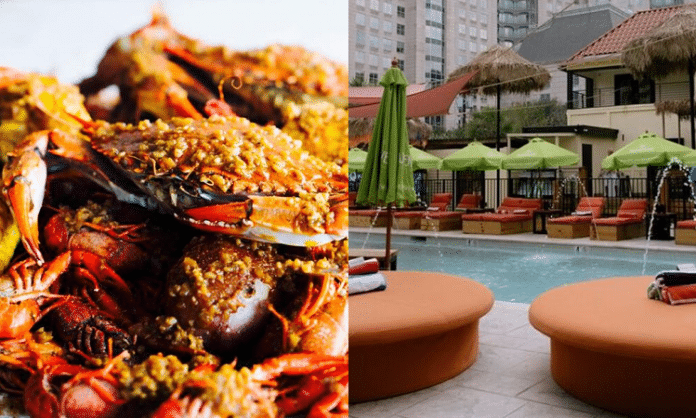 A new restaurant called Crab House Seafood and Oyster Bar just opened in Uptown Dallas! It's a Vietnamese Cajun fusion restaurant that serves dishes like fried catfish, New Orleans style crawfish, and boudin balls, which are battered and deep-fried Creole sausage balls. Yup, they're as good as they sound! 
Everything on Crab House's dinner menu is absolutely delicious, so we can't wait to taste their new lunch menu! It's going to feature lots of healthy, fresh Vietnamese dishes to balance out all the deep-fried goodness on their dinner menu. It's launching on Tuesday, October 1st, make sure to stop in and check it out!
If this restaurant's delicious seafood dishes aren't enough to make you want to visit, maybe this will sway you—they have a pool out back! Crab House took over the space where Sisu, a bar with a big pool, used to be. The owners of Crab House decided to keep the pool and use it to host pool parties and other events on weekends. 
Summer is over, so Crab House probably won't be hosting weekend pool parties for much longer. But companies can still rent out the pool area, called Bali Beach, for their holiday parties. Bali Beach has cabanas, lounge chairs, and a food stall shaped like a treehouse that serves boozy ice cream. Who wouldn't want to have a party there?!
Crab House also has live music and happy hour every Monday, Wednesday, and Thursday. It's pretty much the coolest new restaurant in Dallas, so make sure you swing by and check it out! 
Featured photos courtesy of Crab House