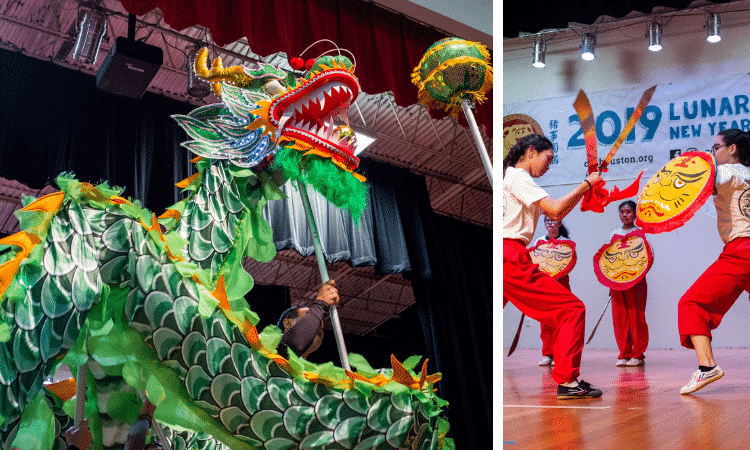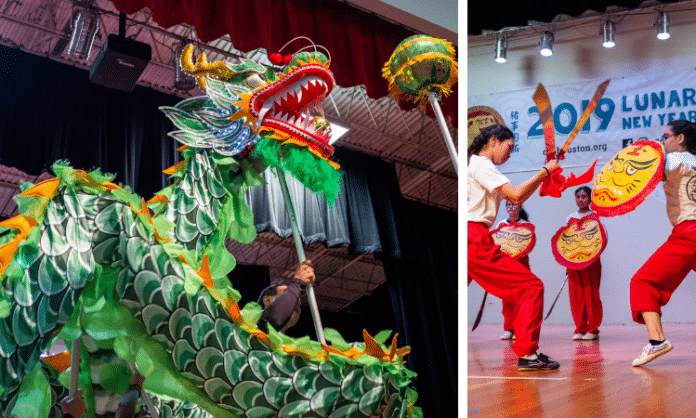 After virtual celebrations for the last 2 years, the tiger will roar in person this Lunar New Year. Okay so not an actual tiger but close.
After last year's virtual celebration, the Chinese Community Center of Houston (CCCH) is proud to announce that this year's Lunar celebration is back in all its glory and vivid colors person on Saturday, February 5th, 2022. CCCH will have ample grounds and space for everyone who would like to safely join the event starting from 10 a.m. to 4 p.m. It's an outdoor event everyone in the family will enjoy, and it's absolutely free!
The festival will kickoff with the traditional Lion Dance and will be holding a series of delightful Asian Heritage limited courses that will feature the ancient traditions, artistic wonders, and culinary delights of Asian cultures.
Sample a variety sumptuous from CCC Parent-Teacher Organization, Mox Roasters, Travelin Tom's Coffee, Kona Ice of Houston, GO GO Ice, Mama Marie's Filipino Soul Food, B&B Concession, Seoulside Wings and Foreign Policy Food Truck.
Take tons of photos and feast your eyes on all the vibrant backgrounds and streamers throughout the campus. You can even snap a cool selfie with a lion a dragon! Wish your hopes on the wishing wall and wishing tags and tie them on the wishing fence.
Join in the interactive and fun games including ring toss, darts, fishing, and Chinese calligraphy. Year of the Tiger merch are also available for the whole family – stickers, aprons, recipe books and traditional clothing. Free flu shots and COVID-19 vaccines are provided by HEB Pharmacy for everyone in the community at the event.
The Tiger symbolizes courage and bravery, which is what we all need today.
Mei Li, Festival Organizer, says it's a great way to encourage everyone to get back on their feet, recover and conquer this pandemic that happened and all the struggles that came with it.
Overview:
When: Saturday, February 5, 2022 from 10AM – 4PM
Where: Chinese Community Center, 9800 Town Park Dr, Houston, TX 77036
Price: FREE admission & parking
For more information, visit the official event page here
You can also check out the Facebook event for updates.
---
Featured image credit: Chinese Community Center of Houston Facebook