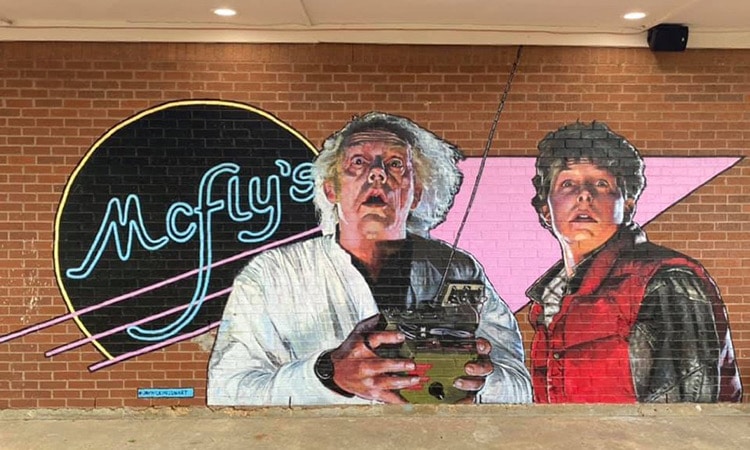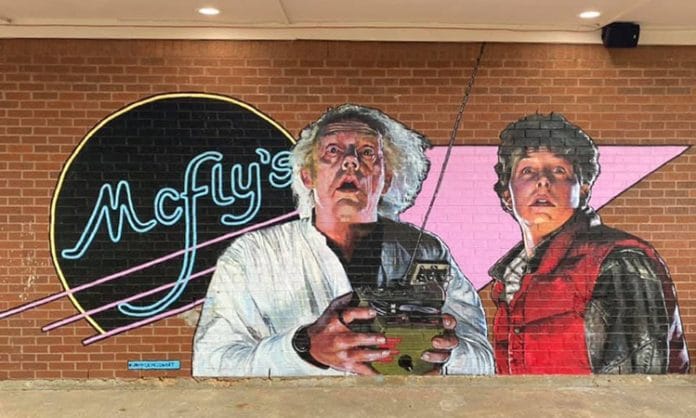 If you're an 80s or 90s kid who grew up watching 'Back to the Future,' you'll love this new themed pop-up bar in Fort Worth!
It's called McFly's Pub and has more references to the cult classic movie than we can count. There's a huge mural of Marty and Doc on the pub's exterior and all the drinks are inspired by the film.
There's the Gigawatt Shot which has blue Curacao, tequila, and rum. The Great Scotch, a play on Doc's catch phrase, is a delicious mix of Johnny Walker Black, simple syrup, and orange juice.
If you want something a little fancier, you can order the Martini McFly, which is similar to an Old Fashioned and served in a martini glass.
Right now the interior of the pub is closed due to COVID-19.
However, you can still get your 'Back to the Future' fix by ordering drinks to-go or enjoying them on the spacious 2,500 square foot patio.
McFly's is taking precautions like requiring everyone to wear face masks while on the patio, so you can rest assured that ordering from them is COVID-safe.
They're open from 5PM to 12AM every day of the week, so head over there this weekend in your DeLorean and give their tasty drinks a try!
Address: 6104 LTjg Barnett Rd, Fort Worth, TX 76114
Featured image from McFly's Facebook page