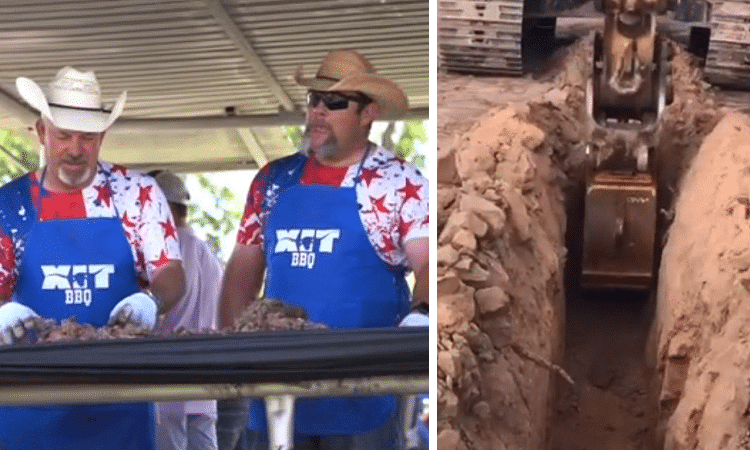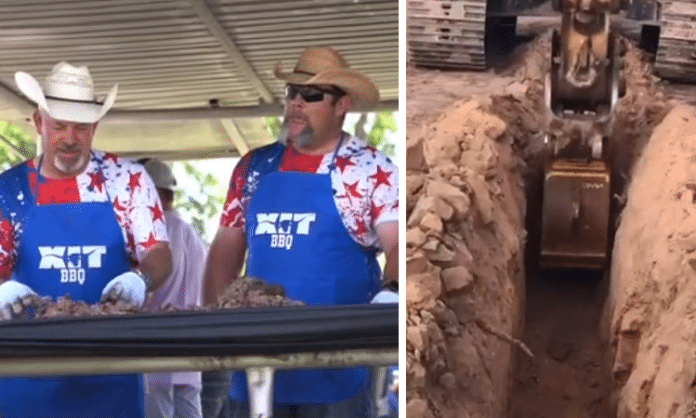 If you ever wanted to explore the panhandle, a free bbq is a dang good reason to go.
Every year since 1936 the XIT Rodeo & Reunion in Dalhart, TX has taken place roughly tripling the size of the panhandle town temporarily. Along with the standard rodeo events like roping and bull riding you would find at most any Texas rodeo, there's something that makes the XIT stand out above the herd – it's home to the world's largest Free BBQ.
The free BBQ hasn't been around the entire time as the XIT Rodeo & Reunion which was a tradition that originated among the cowboys of the famed XIT Ranch and later after the ranch was split up grew into the major public event that is held to this day. The bbq started sometime in the 1980's, roughly around 1983 according to BBQ Director Kyle Burk.
Today the World's Largest Free BBQ event feeds between 15,000 and 20,000 people each year with 10,000 lbs of smoked beef shoulder clod, 1,000 pounds of cooked beans, homemade bbq sauce, and enough fixins like onions and pickles for everyone. It all starts with digging out a massive bbq pit which is then prepped and volunteers help fill it up with the beef 10,000 pounds of beef to cook and then help remove it and serve it to their community.
No ticket to the XIT Rodeo & Reunion is required to participate. Come for the free BBQ and then buy your ticket for the Rodeo and the dance.
"Show up with an empty belly and we'll fill it up for ya" – Kyle Burke, BBQ Director
That's not all the 85th annual XIT Rodeo & Reunion has to offer. There's also a free pork chop feed which is 4,000 pounds of pork chops and a free watermelon feed where they give out approximately 4,000 pounds of watermelon.
Prices for the feeds:
World's Largest Free BBQ feed – Free
Pork Chop feed – Free
Watermelon feed – Free
Dates:
Rodeo Events – August 5th – 7th
World's Largest BBQ Feed – August 7th
Watermelon Feed – August 5th 4pm-6pm
Pork Chop Feed – August 6th 4pm-6pm
Ticket Prices for the Rodeo and Reunion
$10 – adults
$5 kids age 5 and up
$0 for kids under 5
More information and tickets: https://xitrodeoreunion.com/
Map to the XIT Rodeo & Reunion

---
Featured image a compilation of screenshots from the embedded Facebook / TikTok video from XIT Rodeo & Reunion's official accounts.