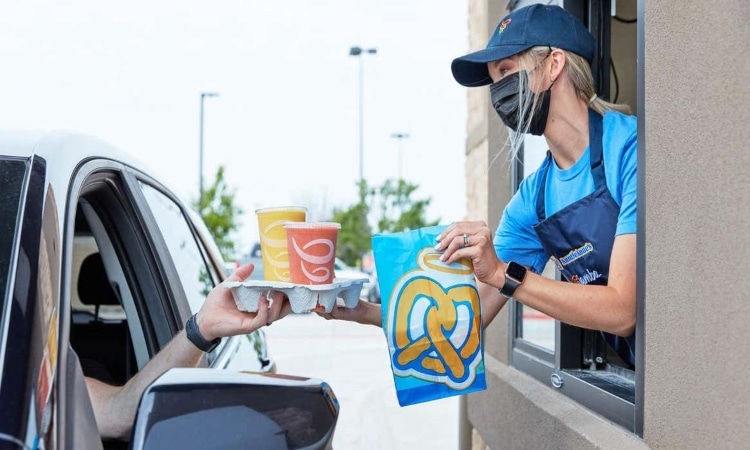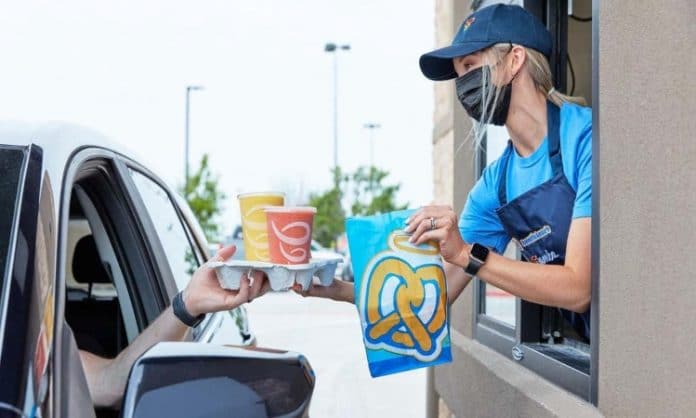 Who hasn't craved some salty Auntie Anne's pretzels at home or on the go but didn't want to head to a mall? If you live near this North Texas city, the wait is over and you can now get their pretzels while sitting in your car. 
It's no secret that malls have been a decaying fad that was quickly accelerated due to COVID-19 so it's no wonder mall staple store – Auntie Anne's has finally started expanding beyond malls. In a big YEEHAW-esque fashion, Auntie Anne's has finally opened it's very first drive-thru right here in the great state of Texas.
In May, Wylie, TX welcomed Auntie Anne's first-ever drive thru in a superstar co-branded combo with Jamba (formerly Jamba Juice) with whom it shares a space. You can get pretzel dogs AND fresh juices right to your car in one trip? It's like bringing the mall right to your car (without those annoying kiosk sales persons). Talk about a nostalgia trip. You can visit this supercombo location at 809 Woodbridge Pkwy, Suite 100, Wylie, TX.
Before the pandemic Anne's was already planning a move out of malls with stand-alone stores, more co-branding opportunities, and more drive-thru. Now we just need a Anne's drive thru at every major Texas city and maybe one (or two) right next to my house.
Where in Texas would you like to see the next Auntie Anne's drive-thru? Comment below!
___________________________________________________________
Image courtesy of Auntie Anne's