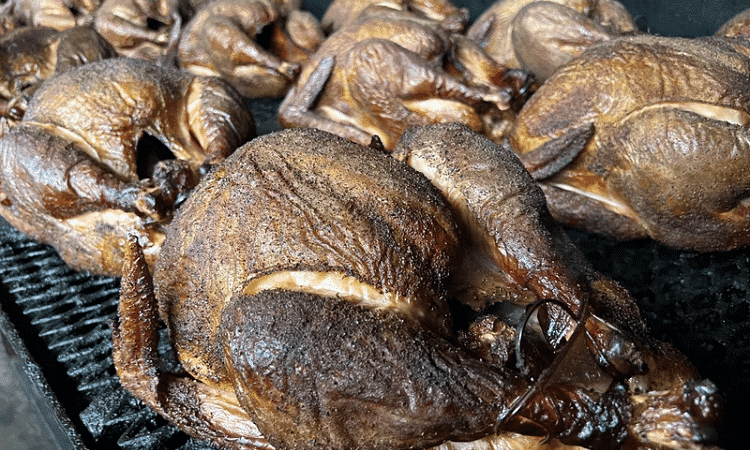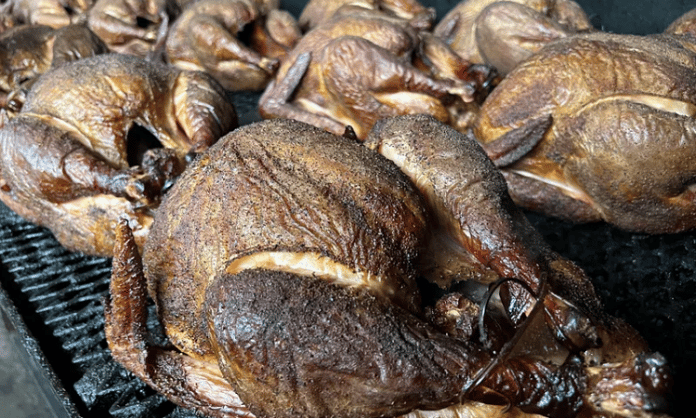 Howdy y'all. We're going to try and do something different this season and bring you a way to order a smoked turkey for Thanksgiving from excellent local Texas businesses. A lot of Texas bbq places offer Texas-style smoked turkey sliced up for your family meal, but not all of them offer a whole smoked turkey or have special ordering operations prepared for the Thanksgiving holiday.
This guide is incomplete and will be continuously updated with a big update each year. Our hope is that if y'all out there that don't want to bake a traditional turkey or spend the 7-hours it takes to smoke one on your own that you can use this guide to order a Texas-style smoked Thanksgiving turkey for your family meal.
In this guide we briefly discuss the establishment, what part of Texas they're from, give an updated price range, give a price for a 15 lb turkey (if offered), discuss turkey options, detail shipping / pick up options, explain how to order, and include any order cut off dates (if known).
1. Greenberg Smoked Turkeys
The original Texas smoked turkey brand Greenberg ships tens of thousands of turkeys out every year across the state of Texas. The company is unique in that you can order a turkey between 5 lbs. to 15 lbs. until the size you want is sold out for the season.
Price range: $35.75 – $100.75
Price of a 15 lb turkey: $100.75
Shipped: Yes
Pick up: No
City: Tyler, TX
How to order:
Visit their website here: https://gobblegobble.com/
Review the sizes available, prices, and how much they feed here: https://gobblegobble.com/view/estimates
Then place your order online here: https://gobblegobble.com/user/login
There isn't a hard cutoff date to make sure your turkey gets to you in time for Thanksgiving, but the company ships via UPS Ground which can take a few days to make it across Texas to your home. We recommend ordering by November 18th to get your turkey in time for your family gathering this year.
2. Smoke Sessions Barbeceue
A bbq joint out in Royse City, TX that makes an amazing brisket burger is also now offering smoked Thanksgiving turkeys. They only carry 15 pound turkeys which should feed roughly 30 to 45 people.
Price range: $60-$70
Price of a 15 lb turkey: $60
Shipped: No
Pick up: Yes
City: Royse City, TX
How to order:
Visit their website: https://www.ordersmokesessions.com/
Order your turkey here: https://www.ordersmokesessions.com/product/smoked-turkey/
When you order your turkey you have to select a pick up date on either Sunday the 20th, Tuesday the 22nd, Wednesday the 23rd, or Thursday the 24th (Thanksgiving day)
Smoke Sessions has an order cut off date of November 11th, 2022. All orders are pick up only.
Editor's note: We know this guide is probably incomplete. Please help us by contacting us and suggesting other local Texas smoked turkey joints. You can contact us on our Facebook page and sending us a message.
About the above rankings
This guide technically ranks each establishment in an order. This order is arbitrary and does not mean anything about the quality of the turkey provided by the establishment.
---
Featured image depicts smoked turkeys from Smoke Sessions Barbecue