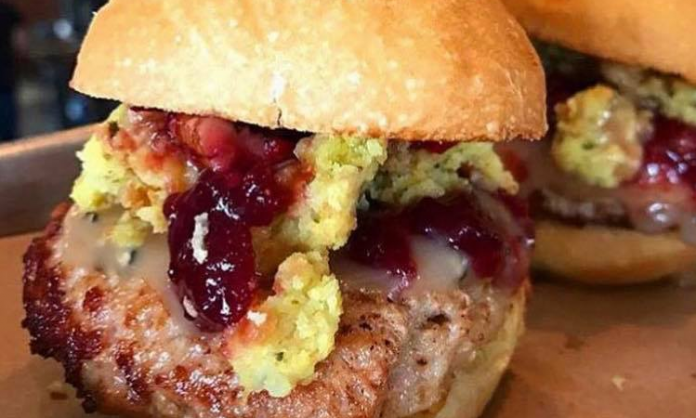 Easy Slider in Dallas' Deep Ellum neighborhood has a limited edition slider that is an entire Thanksgiving meal all-in-one and you can get it through the end of November.
It's called "The Gobbler". It consists of a turkey burger patty, cornbread dressing, and cranberry-jalapeño-pecan relish – all drizzled with gravy.
Of course it wouldn't be a Thanksgiving meal without pecan pie. The Gobbler comes with a small slice of delicious Texas pecan pie right on top. If you're hankering for a taste of the holidays, this is the slider you've been searching for, but like we said, this is a limited edition and Easy Slider will stop serving it at the end of the month.
Easy Slider is located on Main street in Deep Ellum
Address: 2701 Main St, Dallas, TX 75226
Delivery service: DoorDash
Map to Location: