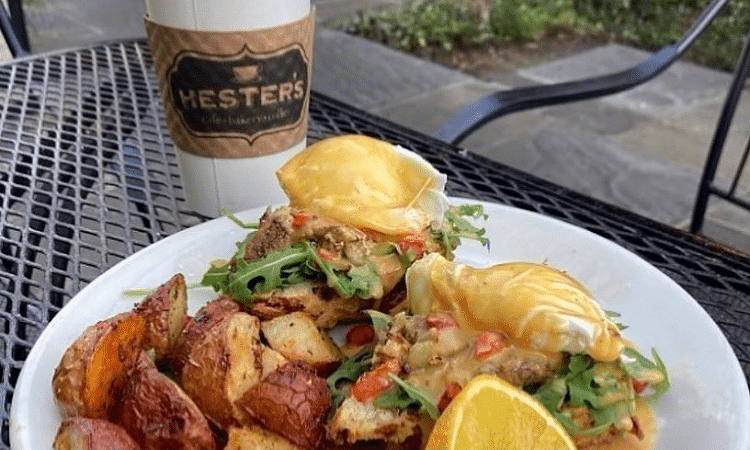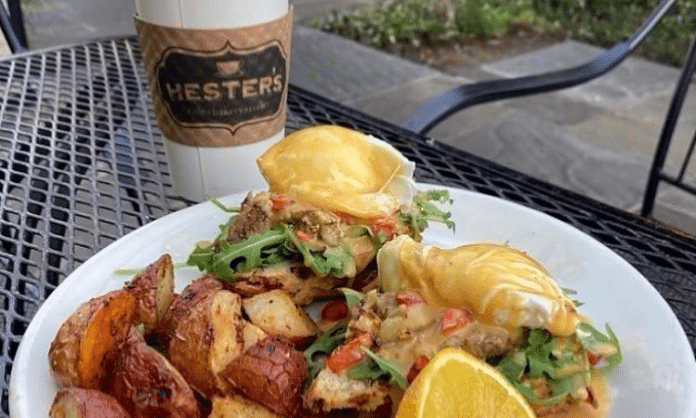 Fingers crossed this is available next time I'm in Corpus Christi.
Anyone who has visited Corpus Christi, TX for a weekend and woken up looking for a nice breakfast or brunch spot has stumbled across a Hester's Cafe. The locally owned Texas establishment is known for serving up amazing breakfast and brunch dishes that are as delicious as they are good looking.
A few weeks ago they made a post on Facebook and Instagram about a dish called the Pulled Pork Benedict, which is slow roasted and seasoned pulled pork topped with two 2 free range poached eggs. Served with a bacon cheddar scone, arugula, and bbq hollandaise sauce.
The dish is part of Hester's rotating Saturday brunch special menu, which makes it a rare treat to find. We spoke with Chef Anna Brock who told us that the dish is available about once per month at both locations. She also told us that Texas foodies can check their Facebook page or call ahead and see if the Pulled Pork Benedict is on the brunch menu for that weekend.
About Hester's Cafe:
Website: http://hesterscafe.com/
Facebook Page: https://www.facebook.com/hesterscorpuschristi/
Lamar Park address: 3812 S Alameda St, Corpus Christi, TX 78411
Six Points address: 1714 S Alameda St, Corpus Christi, TX 78404
Hours: Monday-Saturday either 7am to 3pm (Six Points) or 8am to 4pm (Lamar Park)
Love discussing Texas food? Talk about this dish and more in our Texas Foodies Facebook Group: https://www.facebook.com/groups/texasfoodiesgroup/
Map to Hester's Cafe Six Points location:

Map to Hester's Cafe Lamar Park location: