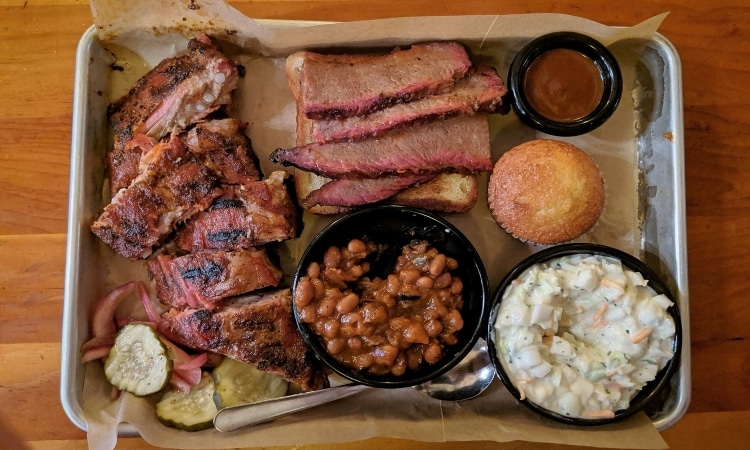 Almost 70% of states have (rightfully) chosen Texas style as their favorite BBQ style according to a recent report by BBQ Revolt.
The barbeque experts at BBQ Revolt took a look at Google Trends to determine some important BBQ facts including each state's favorite BBQ style, the most popular smoked BBQ meats, the BBQ capital of each state, and the BBQ capital of the nation.
Unsurprisingly to all Texans, Texas made her appearance many times on this list of top BBQ states (as she rightfully should).
Here's a quick summary of Texas' appearance on this survey:
Texas style is by far the most popular BBQ style in America winning 33 states (the next popular has only 6)
Houston is not only the BBQ capital of Texas, but it's also the BBQ capital of America
Texas cities make up 40% of the top 10 cities with the most BBQ restaurants
Not Texas-related but brisket is the top choice for smoked BBQ meat
The Texas cities that made the list of top 10 cities in the U.S. with the most BBQ restaurants include:
#1 – Houston with 167
#3 – San Antonio with 135
#5 – Austin with 113
#6 – Dallas with 108
Are we Texans really surprised that Texas style is America's favorite BBQ style or that Texas is basically America's BBQ state? No, but it's nice to see Texas BBQ getting the recognition it definitely deserves. Houston being the BBQ capital might be surprising to many though.
If your BBQ cravings are flaring up like ours are, check out these 15 mouth-watering brisket recipes that just might get you through those cravings. Not in the mood to cook? Good thing we have so many BBQ restaurants in Texas – America's unofficial official BBQ state.
_______________________________________________
Featured image by Jacob Stone on Unsplash