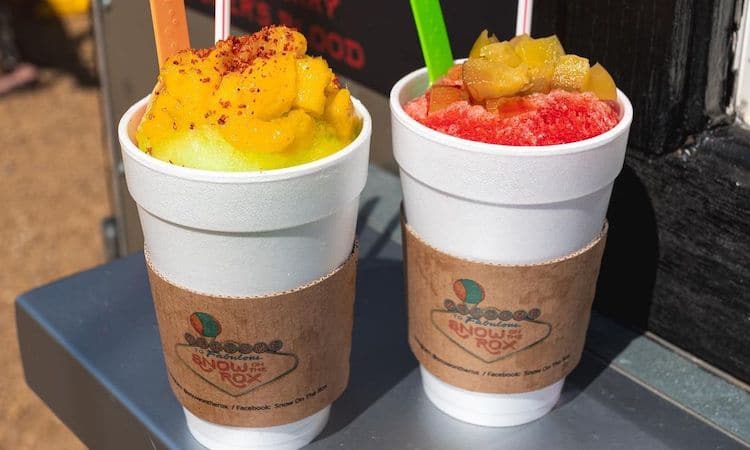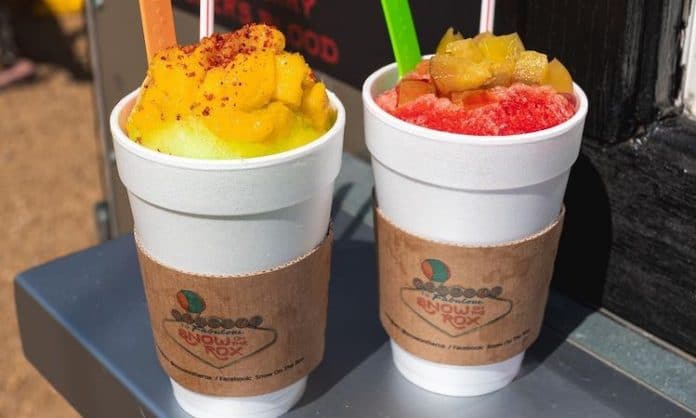 A unique gourmet snow cone shop has opened in DeSoto with amazing vegan and sugar-free flavors! Snow On The Rox is a snow cone trailer owned by Roxanne Saldana. Roxanne makes her own syrups and offers 30 flavors to satisfy all snow cone lovers in the Desoto area. Although they have just about every classic flavor you can imagine, the main attractions are the sugar-free flavors, vegan toppings, and snow-to-go options.
The vegan and sugar-free options are truly what separate Snow On The Rox from their competitors. Their sugar-free flavors include cotton candy, coconut, pickle, strawberry, and tiger's blood. For vegans, they have the choice of getting oat cream instead of regular cream and also have the choice of getting coconut whipped cream instead of regular whipped cream. Accommodating snow cone eaters who have dietary restrictions creates an inviting experience for people of all ages and lifestyles. This is what makes the snow cone shop stand out as a brand.
Snow On The Rox also provides a convenient snow-to-go option. This comes with a cooler of snow, 3 flavors and toppings, and even cups and spoons. Snow-to-go gives the customer the opportunity to make the shaved ice at home for friends and family as it makes about 18 snow cones. They offer delivery as well to ensure that the snow stays fresh. 
The small business is parked at 324 E. Belt Line Rd. at the Grow DeSoto Market Place. The Market Place caters to startups and vendors that serve smoothies, desserts, jewelry, and more. For Roxanne, it is important to partner up with other small businesses to help each other grow and succeed. She's done a great job of this by selling tamales from OMG Vegan Tamales, vegan ribs and steak from Boneless Butcher, and Mama Ruthie's Aztec Salsa (a startup by her mother) in addition to her shaved ice. Snow On The Rox is open 5 days a week and will expand to 6-7 days a week in the summer.
---
Featured photo from Snow On The Rox's Instagram account