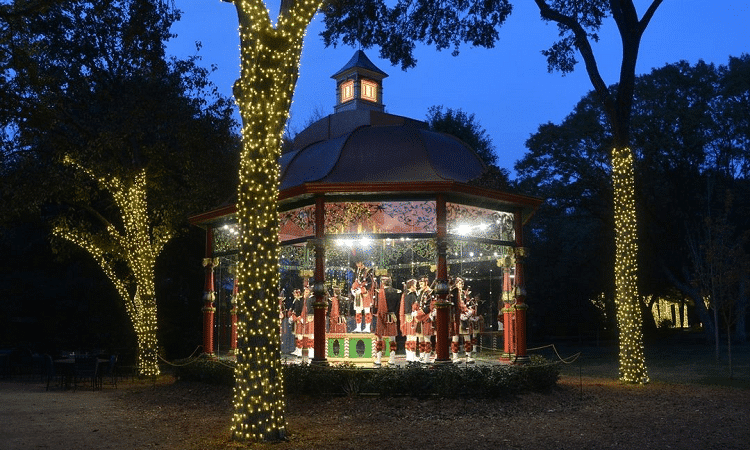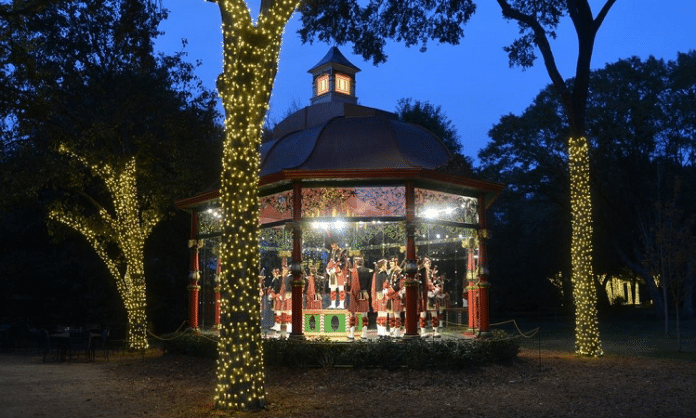 From now until December 31st the Dallas Arboretum has turned itself into a magical Christmas wonderland for an event called the "12 Days of Christmas at Night" something anyone in or near Dallas will love.
During the event the 66 acre garden is decked out with nearly 1 million Christmas lights and the grounds are adorned with 12 different victorian style gazebos with each one depicting a different Christmas story. There's also a Christmas village and a socially-distant and safe Santa Claus experience for the kids.
We all need a little magic in our lives right now and the Dallas Arboretum's event will absolutely deliver. If you're looking for a good place to get in some selfies and make memories this is also a great event for you.
Why this is COVID-safe
Outdoor events are known to have a lower risk of infection
Face masks / coverings are required to be worn
Limited attendance to help with social distancing
All staff are wearing masks
Price: Adults – $25, Seniors (60+) – $20, Children under 2 – Free
Address: 8525 Garland Rd, Dallas, TX 75218
Tickets: https://reservations.dallasarboretum.org/Info.aspx?EventID=13
note: You must have a reservation in advance to attend this event!
There's a day time version of the event called "Holiday at the Arboretum" it's basically the same thing, but obviously doesn't have gorgeous Christmas lights all aglow and the tickets are a little less expensive.
Video About Holiday at the Arboretum

Map to the Dallas Arboretum

Featured image from the Dallas Arboretum's Instagram account