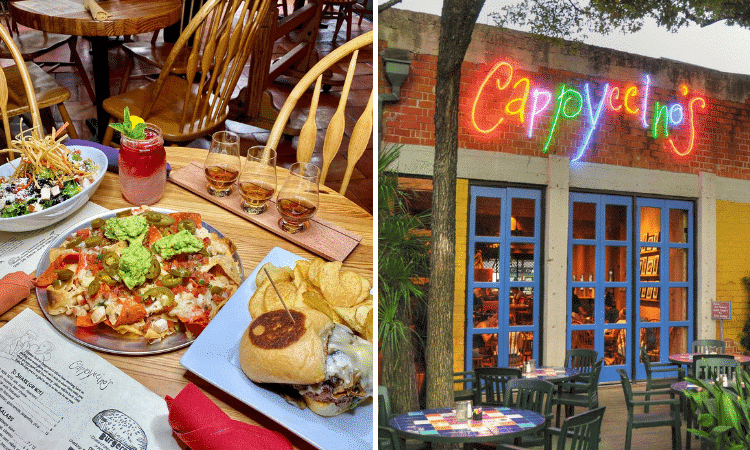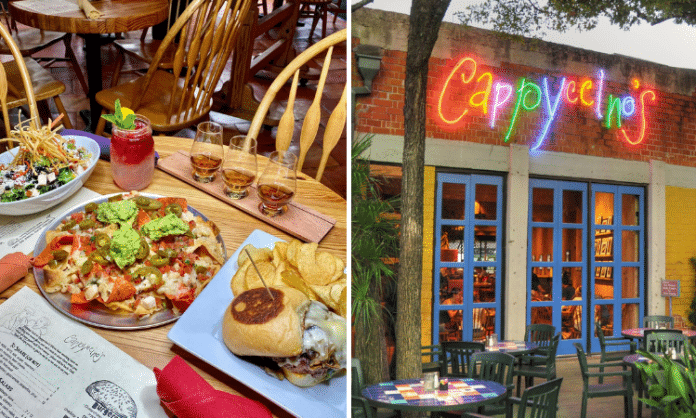 The pandemic may have temporarily caused this beloved neighborhood bar & bistro to shut down, but it never shut downs their spirits. Now, they are making a comeback.
Feeling the effects of the pandemic in San Antonio, the Lawton family closed down all its established restaurants, including the 27-year-old Alamo Heights institution, Cappyccino's —but now, the restaurant is making a surprising, yet enthusiastic return.
Cappyccino's will again begin serving from its bar and bistro providing diners with American bites, top-shelf cocktails, over 60 whiskies, and specialty caffeinated beverages (like cappuccinos of course) all in a casual and warm environment that locals missed.
The announcement came following a 2-year hiatus that sees the owners finding their way back into business. But while Cappyccino, along with its sister restaurants, remains short staffed, the enterprise will operate a day less than it used to, according to one of its operators, Trevor Lawton.
Furthermore, he claims that the downtime will be essential for the staff to make the "necessary upgrades" as the casual restaurant gets back to its feet. For instance, the decades old pizza oven, which hails back from the 1996, is in dire need of repairs.
You can visit the newly reopened bar and bistro at 5003 Broadway, San Antonio, TX 78209 from 11AM-PM Tuesdays – Thursdays and from 11AM-10PM on Friday & Saturday. They are also available for takeout and delivery through 3rd party apps.
---
Featured image credit: Cappyccino's Instagram (left) & Facebook profile picture (right)