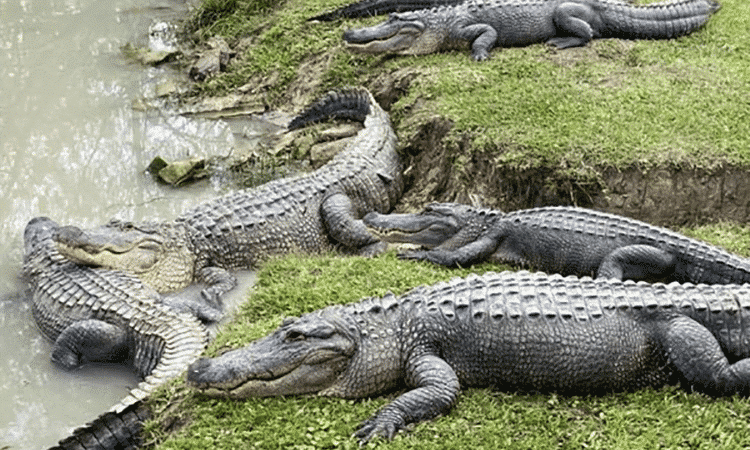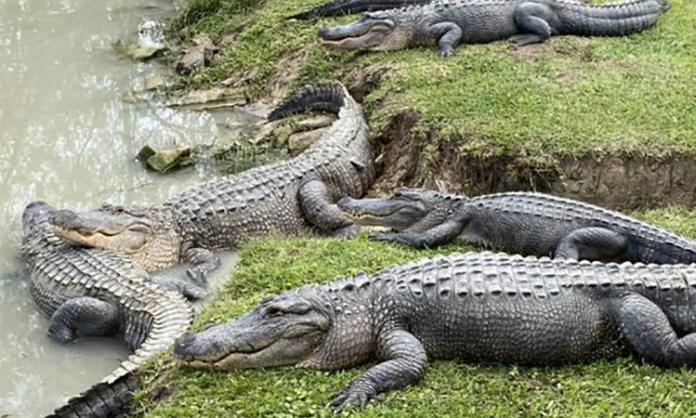 If you love reptiles, you need to visit Gator Country in Beaumont! They have over 450 alligators, crocodiles, and other reptiles on their property, which you can visit with your family.
You can take a tour of the gator sanctuary on foot or get a private boat tour of the nearby swamp, which features amazing wildlife like gators, pileated woodpeckers, and great blue herons. Swamp tours last for an hour, so you'll have plenty of time to take in all the sights.
You can also get a selfie with the gators and watch them get fed. If you're brave enough, you can even feed them yourself! Kids can wade in a pool with baby gators too, which is truly a once-in-a-lifetime experience.
Gator Country is only an hour outside of Houston, so it makes an awesome day trip! If you want to take a boat tour, you'll have to book it at least 24 hours in advance. But if you just want to tour the park, you don't need to call ahead.
Admission to the park costs just $16 for adults and $13 for kids, plus $2 if you want to get a bag of alligator feed, which we highly recommend. Swamp tours cost a little more—about $25 or $30 per person depending on the size of your group—but they're definitely worth it!
Website: https://www.gatorrescue.com
Address: 21159 FM 365 Rd, Beaumont, Texas 77705