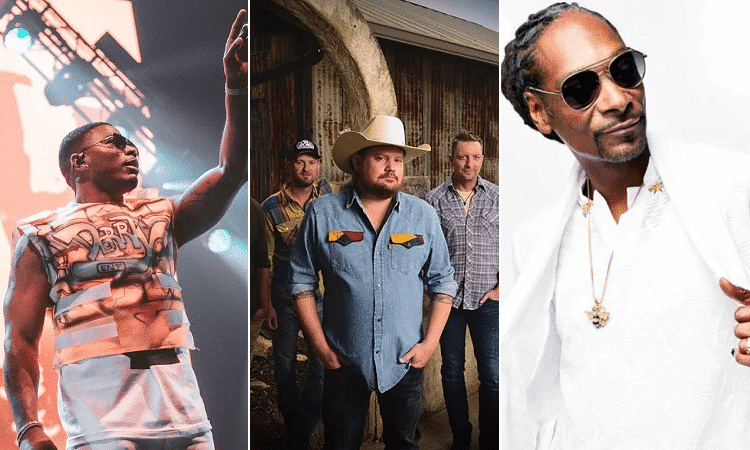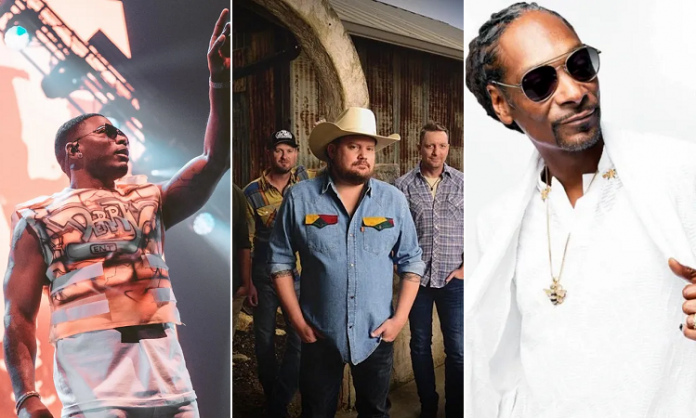 2020's global pandemic has been hardest on the live music scene in Texas, nearly crushing it completely. That all started to change a few months ago when the Texas Rangers and drive-in movie theaters announced socially distant concert series where attendees stayed in their cars, then the industry got another boost when Billy Bob's in Fort Worth won their right to be counted as a restaurant under TABC rules temporarily. Now, a new type of concert series is coming to Texas, one that fully embraces the times we live in while giving attendees the vibe of a live music festival. It's called the Hometown Heroes Music Festival.
The festival will take place over 3 days later this month on September 25th, 26th, and 27th; and will be held in 3 different cities simultaneously Austin, Dallas, and Lubbock. Each day will have 5 straight hours of music with some performers being live at the location and the others being streamed in from one of the other 2 cities. This gives the artists and their crews enough separation from each other while keeping the audiences entertained.
Apparently you can win tickets to one of these events, check out this Facebook post for details on how to enter:
Attendees at this music festival will not be gathered in one massive crowd, instead they are being separated into 8 foot by 8 foot squares called "Yards" which can hold up to 6 people each. Guests have to purchase at least one Yard at a time instead of individual tickets. Yards start at $209 and go up to $799 with individual costs for each person ranging between $52 to $147.
Another big change is how concessions and merchandise sales will work. Attendees will use a mobile app (note: we have not been able to verify the mobile app as of publication) to order food and drinks or artist merchandise which will then be delivered by concert staff to their Yard.
This innovative socially distant concert series is being put on by the brains behind Lava Cantina, a concert venue in The Colony, TX (north of Dallas) that put on nearly 300 shows per year before the COVID-19 pandemic – and it's being sponsored by Raising Cane's. That gives us a high degree of confidence in the organizers ability to pull off this astounding feat, synchronizing 3 separate concerts together via live streaming.
Each day of the festival will have different artists depending on what city you are in. Make sure you check the schedule for Live and Streamed artists you want to see before buying you ticket / Yard!
Artists performing at one of the Hometown Heroes events include:
Nelly
Randy Rodgers Band
Snoop Dogg
Cody Johnson
Parker McCollum
Pat Green
Stoney LaRue
Josh Abbott Band
Flatland Calvary
Mike Ryan
Lee Brice
Kody West
Wade Bowen
Harper Grace
Vaudvylle
Deanna Wheeler
The artists performing live in a city rotate each day, so if you want to see Nelly live in concert make sure you pick the right day for it.
Get you tickets here: https://www.eventbrite.com/o/rock-n-concepts-29395732751
Read more on the website: https://hometownheroeslive.com/
Why this event is COVID-safe
The "Yards" will keep attendees away from other groups of concert goers, greatly reducing their risk of infection.
The concession and merchandise delivery will help keep large crowds from forming.
Artists will have plenty of space and time to avoid each others groups.
This is still a concert series / music festival and we'd encourage you to take extra precautions to avoid picking up COVID-19 or the SARS-CoV-2 virus including wearing a face mask even while in your Yard, washing your hands as much as possible, avoiding touching public surfaces, and bringing your own hand sanitizer.
Read the festival's entire PDF about COVID and Concert safety here: https://hometownheroeslive.com/covid
Featured photo a compilation of photos provided by the Hometown Heroes website