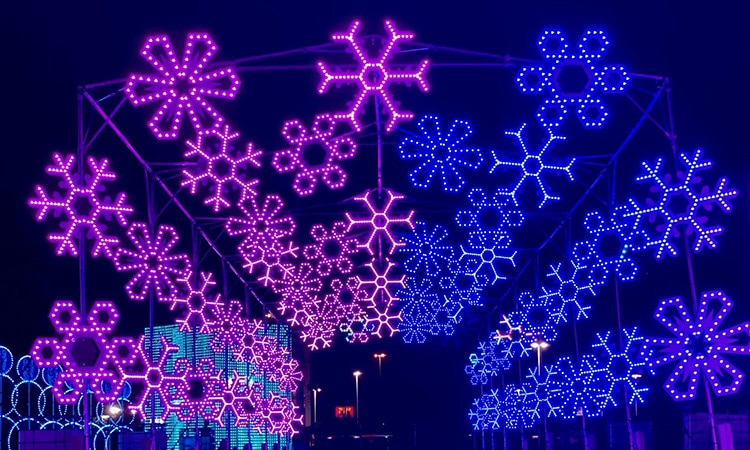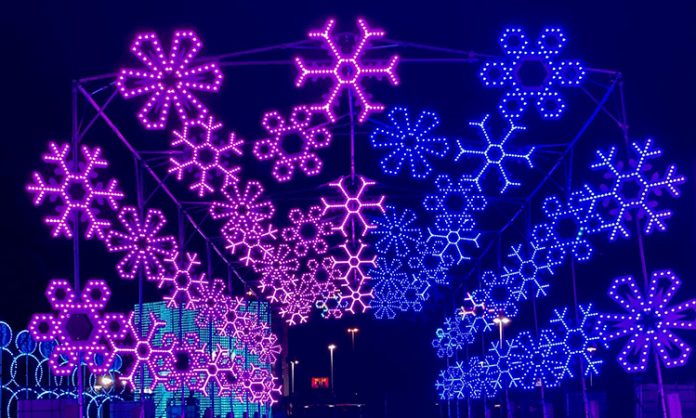 One of our favorite holiday activities is admiring Christmas decorations, so we can't wait to visit this new drive-thru light display in Spring, Texas!
It's called The Light Park and is conveniently located just half an hour outside of Houston.
The park has over one million animated lights that are perfectly timed to Christmas music, which you can listen to through your car's radio.
You'll see lots of cute characters throughout the park like elves, penguins, snowmen, and Santa on his sleigh. There are also cowboys and Lone Star themed decorations, which add a little Texas flair to the display.
As another fun touch, the park put up signs with Christmas carol trivia along the route so you can have some friendly competition with your family.
Light Park is requiring everyone to stay in their cars and wear masks in the ticket scanning area. So all in all this is a fun, COVID-safe way to ring in the holidays!
Interested in checking it out? The christmas lights drive-thru is open every day from 5:30 PM to 10 PM until December 31st. Tickets cost $40 per car at the front gate or $35 if you buy them online in advance.
Why this is COVID-Safe
Attendees are reqeusted to stay in their cars
Staff are wearing face masks
Attendees are asked to wear masks in the ticket area
Website: https://www.thelightpark.com
Address: 21300 Interstate 45 N, Spring, TX 77373
Map to The Light Park

Featured image from The Light Park website