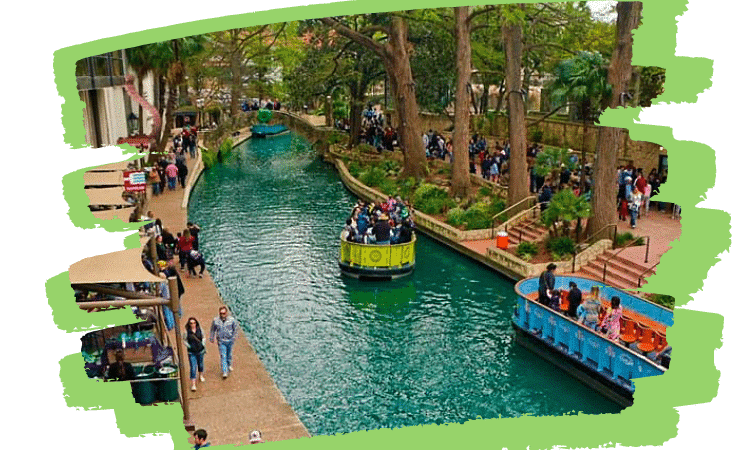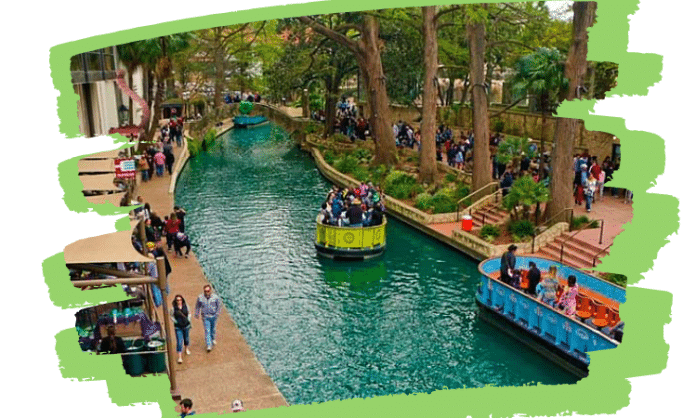 The river will be green this weekend only
Have you experienced St. Patrick's Day, San Antonio style? Well on March 17th – 18th, Bud Light and San Antonio are joining together for another St. Patrick's Day Festival, Parade, and River Dyeing. This extravaganza will begin with the San Antonio River Walk receiving 25 gallons of biodegradable green dye sponsored by MadDogs, a local British pub on the River Walk.
You'll be able to witness this display between:
Friday: 1:00 PM-3:00 PM (Downtown)
Saturday: 11:00 AM-12:00 PM (Museum Reach), or 1:00-3:00 PM (Downtown)
Next, Bud Light will bring on the entertainment. Watch live as performers take the stage and get you pumped for the festivities. This free event will also include vendors and more family-friendly fun. The show will take place:
Friday: 3:00 PM-8:00 PM
Saturday: 1:00 PM- 6:00 PM
Finish off the day with the Bud Light St. Patrick's River Parade. Saturday, March 18th immerse yourself into the procession of 12 Irish themed floats that you'll be able to view from multiple locations on the parade route. From bagpipers to Irish dancing, you're sure to get a good show.
Watch from:
2:00 PM-3:00 PM (Museum Reach)
5:00 PM-6:00 PM (Downtown)
This annual parade has been taking place since 1969 and seems to get better each year. Attend the parade and many more events this St. Patrick's Day weekend and be sure to let us know which ones you added to your itinerary in the comments below.
Vitals
Price – FREE
Website – https://www.thesanantonioriverwalk.com/events/st-patricks-day-river-parade/
Map to San Antonio River Walk

---
Featured image via thesanantonioriverwalk.com