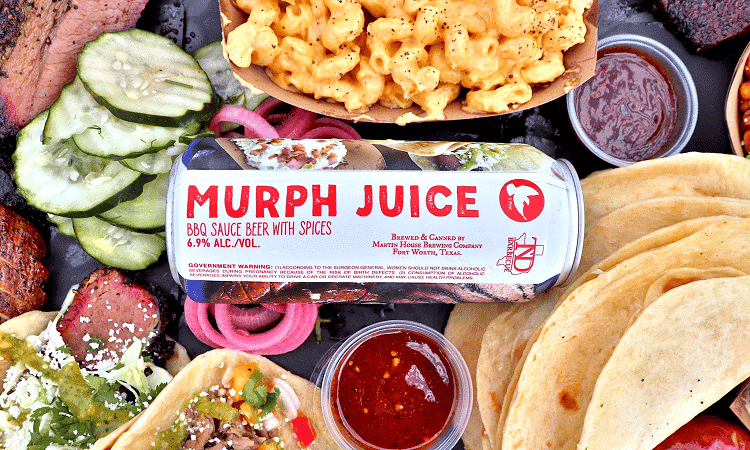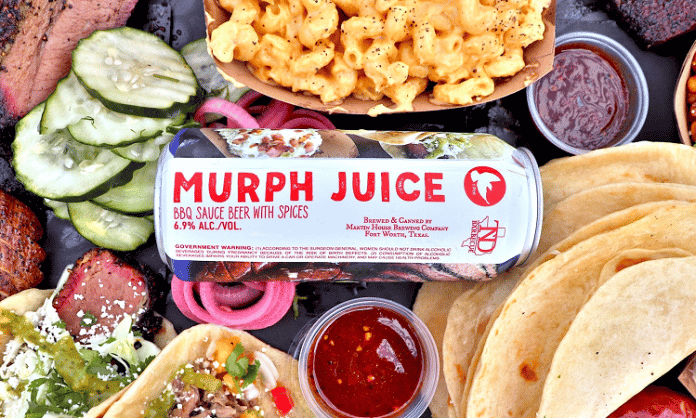 So you can get sauced on sauce I guess
Martin House Brewing Company in Fort Worth has gained fame for making some pretty wild beer flavors including their Grape Punch Pickle beer, which is based on their collaboration with Best Maid pickles for the now famous pickle beer.
Now the brewery has released a new savory beverage to quench your summer thirst, bbq sauce flavored beer. Called "Murph Juice" the beer is a 6.9% ABV savory beer named after the bbq sauce at T & D BBQ in Weatherford, TX which is used in making the beer. That sauce is also called "Murph Juice" btw.
The beer release happened at an event on June 25th and it appears cans of the drink are still available at their brewery if you want to try them. Cans are $4 each and a 4-pack is $16.
The beer currently has a 3.18 rating on Untappd with 56 ratings given. It's definitely not for everyone, but like everything Martin House produces it should be an interesting experience to try.
Vitals:
Address: 220 S Sylvania Ave #209, Fort Worth, TX 76111
Phone: (817) 222-0177
Map to Martin House:

---
Featured photo via the "BBQ Sauce Beer Launch at Martin House" event page on Facebook from Martin House Brewing Company