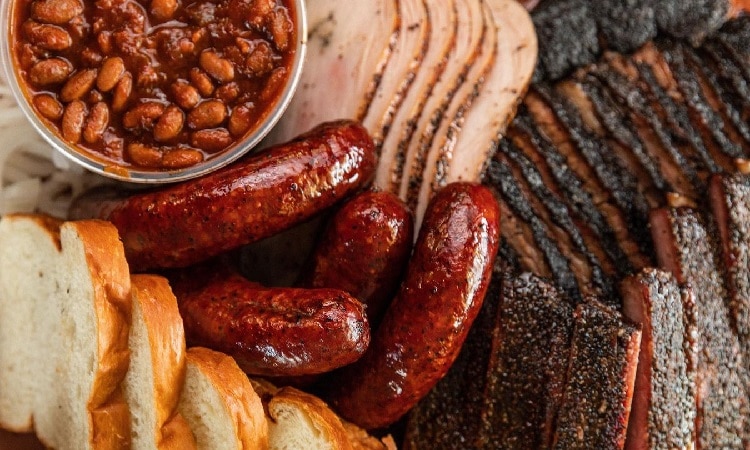 Just made weekend plans to head to Fort Worth.
The highly anticipated list of the Top 50 BBQ Joints in Texas by Texas Monthly dropped this morning and it is sending shockwaves throughout the Texas barbecue world. Not only has Franklin and Snow's been dethroned as the champions, numerous joints on the list opened just before or during the COVID-19 pandemic that gripped the state and forced many restaurants to close forever. Texas Monthly spends countless hours eating at barbecue joints across the state checking the food across a variety of metrics, that makes their list one of the most, if not the single most, definitive list of Texas bbq joints but it also means they only publish this list about once every 4 years.
As part of the movement to make Texas BBQ better by building on the traditional "holy trinity" of meats (brisket, spare ribs, and sausage) a new class of pitmaster is helping elevate the craft of Texas-style barbecue all across the state and gave some of the biggest names in smoked meats a heafty challenge on this list.
The Winner and #1 BBQ Joint in Texas
Editors and bbq experts at Texas Monthly selected a fairly new joint from Fort Worth as the state's new #1 bbq joint. Goldee's Barbecue is only about 1.5 years old having first opened their doors in February of 2020 just prior to the global pandemic sweeping across to Texas from China and forcing everything to come to a screeching halt.
The young team at Goldee's hung in there tough while they were forced to be a take out / delivery only restaurant selling a paltry 4 briskets per day. They had to stay tough and fight clear until April of this year when the joint fully reopened.
The Texas Monthly BBQ experts were amazed at the consistency in their meats across several visits and were equally surprised by their attention to sides including a Laotian inspired dish called 'Nupohn Inthanousay's Laotian sausage'.
"Your eyes will open wide as you gaze at the new horizons of Texas barbecue." – Texas Monthly
About Goldee's Barbecue:
Website: https://www.goldeesbbq.com/
Address: 4645 Dick Price Rd, Fort Worth
Hours: Fri–Sun 11am until sold out
Map to Goldee's Barbecue:

Thanks Y'all:
A massive, huge, Big Tex sized shoutout to everyone at Texas Monthly who puts in the time and energy to travel the state and try out new barbecue joints. Reading this list every time it comes out is worth the price of a subscription and the fact that y'all go back to keep trying new places to ensure they are all judged fairly is just gosh darned amazing. We absolutely love y'all for doing it and encourage all of our readers to subscribe just because of it.
---
Featured image via the Goldee's Barbecue Instagram account as embedded above