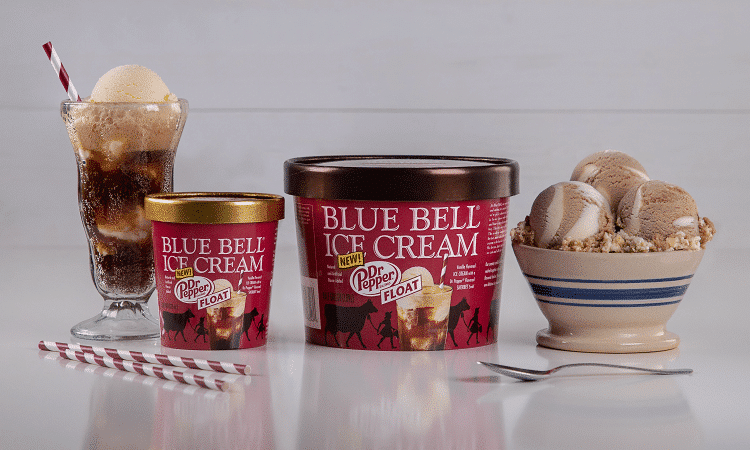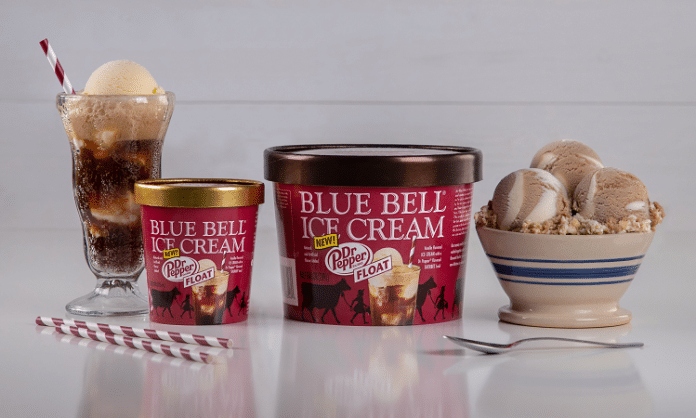 Just in time for summber bbqs
Texas favorite ice cream Blue Bell and Texas-born soda Dr Pepper teamed up and just released the first ever Dr Pepper flavored ice cream by Blue Bell.
The ice cream flavor called "Dr Pepper Float" is a swirl combining a Dr Pepper flavored sherbet and Blue Bell's creamy vanilla ice cream.
Blue Bell's Tweet Announcing the New Flavor:
Two iconic brands, Blue Bell® and Dr Pepper®, have teamed up to create one delicious ice cream flavor, Dr Pepper Float – our creamy vanilla ice cream swirled together w/Dr Pepper flavored sherbet. Find it in the half gallon and pint sizes beginning today! pic.twitter.com/Os9vUwkKw1

— Blue Bell Ice Cream (@ILoveBlueBell) May 18, 2023
Where to get it:
So far we know these places are carrying or at least got a shipment of the new Blue Bell flavor
HEB (all)
Walmart (all in Texas)
Kroger (all in Texas)
Quick Trip (all in Texas)
Brookshire's (all in Texas)
Alexander Country Store (Dublin, TX)
Tom Thumb Grocery Stores (Dallas – Fort Worth, TX)
Albertson's (all in Texas)
Super 1 Foods (DFW and East Texas)
IGA Family Center (Port Aransas, TX)
Rees Street Market (Breaux Bridge, LA)
Texans are sure to love this new combination of some of our classic favorites, or at least have strong opinions on it.
If you want to share your thoughts on this ice cream flavor or find out what other Texans think head over to the Texas Foodies Facebook Group where there's bound to be lively discussion about this.
---
Featured photo via the Blue Bell tweet as embedded above