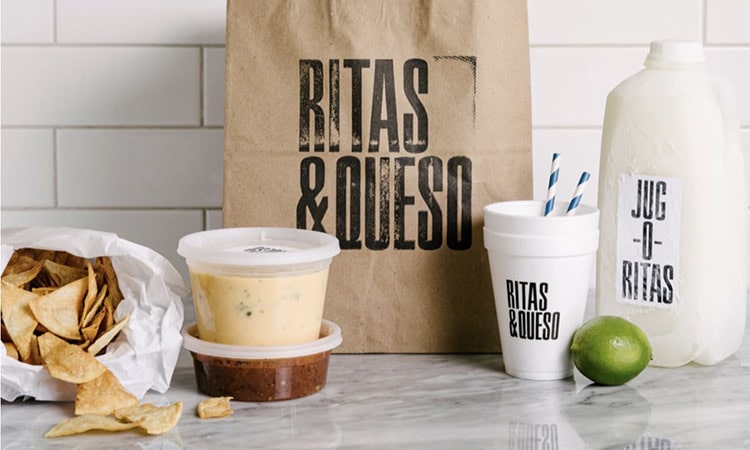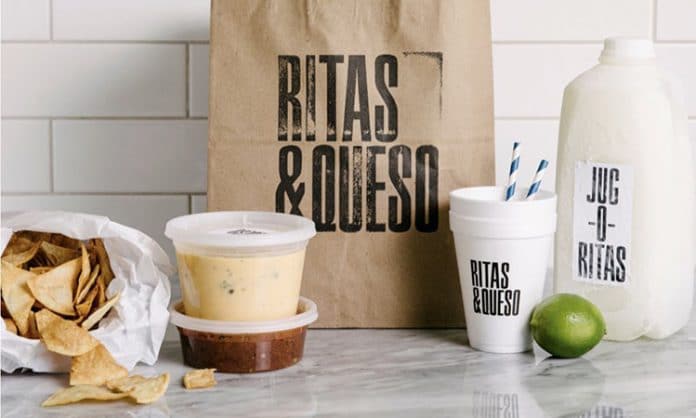 If you're missing the margs at your favorite Mexican restaurant during this time, you should try out Ritas and Queso! It's a brand new delivery service in Dallas that will deliver a half gallon jug of delicious margaritas, rocks or frozen, along with chips and queso right to your door so you can drink and snack safely.
Ritas and Queso offers totally contactless delivery and takes lots of safety precautions while preparing your margs, so you can feel confident ordering from them is COVID-safe.
They also have an amazing menu full of tasty food and drinks that will help get you through quarantine. For just $55, you can get a jug of their lime or watermelon margs, frozen or on the rocks, plus chips, queso, and salsa.
For an extra $25, they'll even throw in a tray of their enchiladas made with tender brisket and oaxaca cheese. It feeds five to six people, which is perfect for a family so make sure you bring your appetite (or your stretchy pants if you're ordering for one, we won't judge).
Ritas and Queso is currently delivering to a number of Dallas neighborhoods including Park Cities, Preston Hollow, Oak Lawn, Lakewood, and Kessler Park. If you live in their delivery zone, you can place your order online or by phone during their operating hours.
They deliver Monday through Saturday between 3PM and 6PM, so you'll get your margs and enchiladas just in time for dinner! If you'd prefer, you can also pick up your own order from 4PM to 8PM.
Website: https://www.ritasandqueso.com
Address: 4115 Lomo Alto Dr Dallas, TX 75219