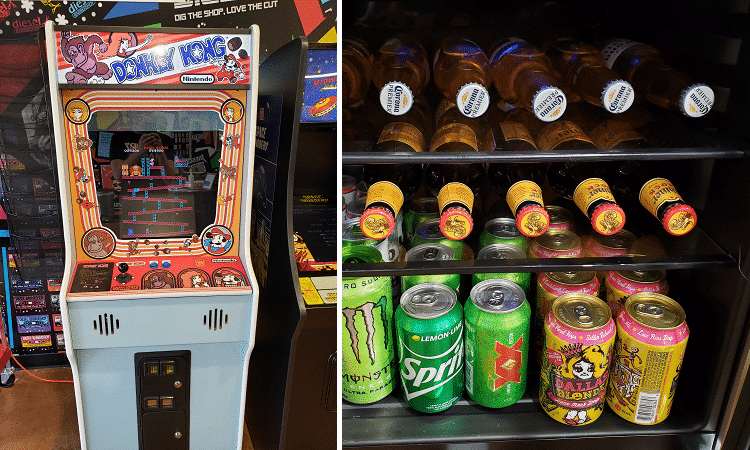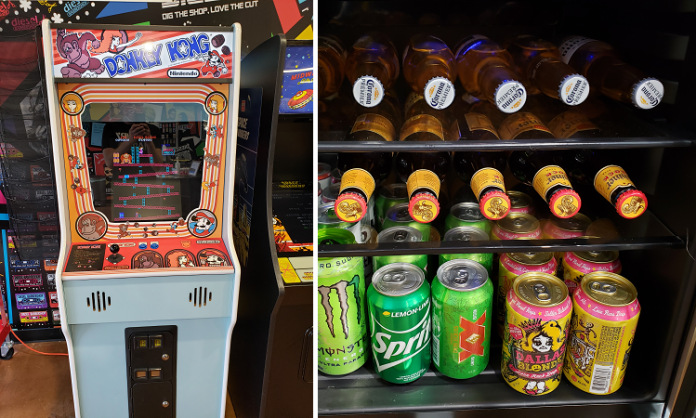 The COVID-19 pandemic has most of Texas looking like we're at a throwback to the 1970's party. Unfortunately instead of being cool and trendy, it's COVID causing the shaggy hair look to make a comeback. At the start of the pandemic when lockdown's were issued most Texas barbershops and hair salons were closed down temporarily. Now that the restrictions are lifted we wanted to tell y'all about a new man-focused barbershop chain popping up across Texas, Diesel Barbershop.
With locations currently in San Antonio, Houston, New Braunfels, Katy, Frisco, McKinney, Lakeway, Sugarland, and Richardson – we were invited to checkout the newest shop and the first one to open inside the Dallas city limits. It's located in a new redevelopment off of Arapaho Rd and Hillcrest Rd (see map below) which will soon house a city funded park, new restaurants, and a major brand of gyms. While the redevelopment is still underway (i.e. lots of construction) you can walk in right now and get your COVID hair taken care of in a safe, clean, and awesome environment they refer to as "a mancave for great hair cuts".
When you walk in the door the first thing you'll notice is the artistic wallpaper that covers nearly every inch of the place. Then something moves out of the corner of your eyes, it feels a little familiar, and as you turn you see two classic arcade games like Donkey Kong or Space Invaders staring back at you, begging to be played. Perhaps best of all, these arcade games are free for customers. We're told each location has different games to choose from, and that right now they are all being disinfected constantly to help keep everyone safe during the pandemic.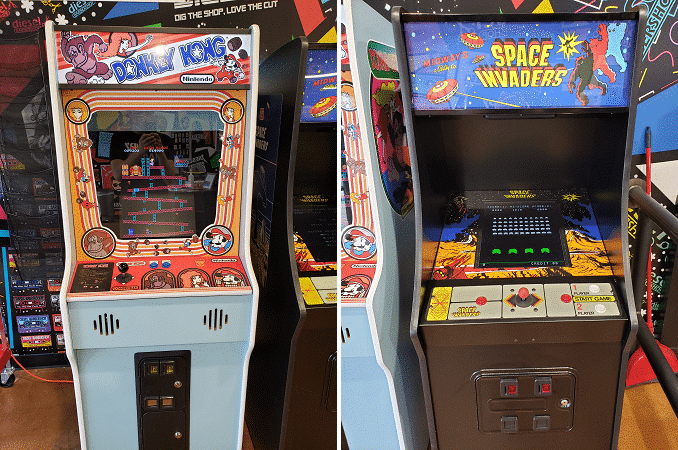 A kind voice asks for your name and starts the process of getting you registered. Once done, the next question might throw you a little – what kind of beer would you like? Most Diesel locations give you a few major brand options like Corona and Shiner Bock along with a more local brew, in this case that was Dallas Blonde from Deep Ellum Brewing.
After you've played a few rounds and totally beaten Donkey Kong and drank your delicious beer, it's time for the hair cut. Right now everyone in the shop is wearing a face mask for your protection and the team is constantly wiping down stations and the arcade games, you can also wear your mask unless you're getting a beard / mustache trim.
Gallery of Photos from Diesel Barbershop in Dallas

Your premium barbershop experience at Diesel starts off with a great hair cut and beard trim, then you'll get a shampoo, scalp massage, hot towel face treatment, back of the neck shave, and it's all capped off with a nice shoulder massage.
All of this for $35
Check out the newest location in Dallas at Hillcrest Village
Address: 6859 Arapaho Rd STE 607, Dallas, TX 75248
Phone: 972-217-7042
Map:

Website: https://www.dieselbarbershop.com/
Other Diesel Barbershop Locations in Texas:
San Antonio, TX – Alamo Ranch
Address: 5535 TX-1604 Loop, San Antonio, TX 78253
Katy, TX – Cinco Ranch
Address: 22140 Westheimer Pkwy, Katy, TX 77450
Richardson, TX – CityLine
Address: 1150 State St Suite #170, Richardson, TX 75082
Frisco, TX – Main Market Place
Address: 1654 FM 423 Suite 200, Frisco, TX 75036
Houston, TX – Houston West University
Address: 3351 Westpark Dr, Houston, TX 77005
New Braunfels, TX – Town Center at Creekside
Address: 2830 Town Center Dr, New Braunfels, TX 78130