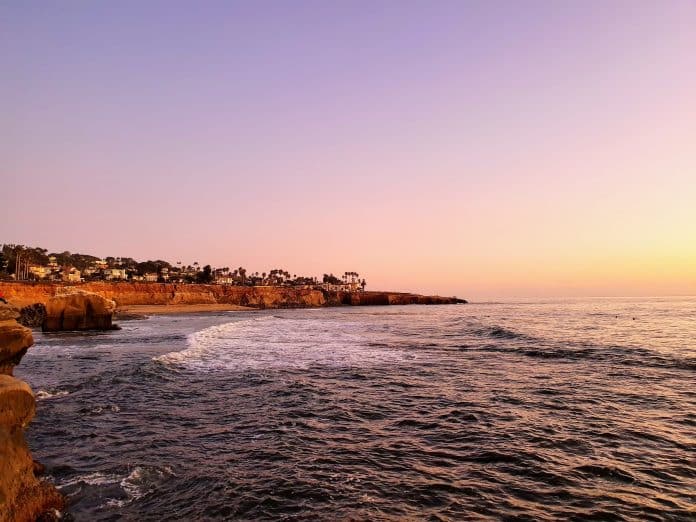 If you think theme-changing restaurants are cool and hip, you'll love the newest concept, Surf Camp, which opened in Dallas on Thursday, September 14. Chef Nick Badvoninus' new pop-up eatery is located on the third-floor rooftop of the historical East Quarter building (2130 Commerce Street) that currently houses his other spots, Brass Ram and National Anthem. He also owns Neighborhood Services and Town Hearth.
The theme of the beach-inspired pop-top bar will change twice a year to keep guests intrigued and inspired. The restaurant will continuously evolve into a new theme and concept in the Spring of 2024 and then transform into more pop-up ideas every couple of months to keep things fresh and new. The first pop-up, Surf Camp, is designed to make guests feel like they are relaxing by the beautiful Pacific sea.
Surf Camp's menu provides a West Coast-inspired selection of shareable snacks. The menu includes hummus, spicy guacamole, taquitos, coconut shrimp, ceviche, and eight-piece sushi rolls. Popular items include The North Shore, a yummy mix of tuna, salmon, watermelon, pomegranate, avocado, and jalapeño. Or how about The Dawn Patrol with delicious spicy crab, yellowtail, salmon, tuna, cucumber, and avocado?
If you are thirsty, Surf Camp serves cocktails that complement its fun beachside vibe. You can opt for something classic like a Mai Tai, mojito, and spicy margarita. What about Stoners' Point, a unique blend of tequila, guava, grapefruit, and Squirt? Another intriguing drink offered is the Rip Tide Sour, a concoction of vodka, cherry, lime, and electric dust on the rim, which will enliven your senses.
Vitals
Surf Camp
2130 Commerce Street, Dallas, Texas 75201
Map to Surf Camp

Featured image via Pexels