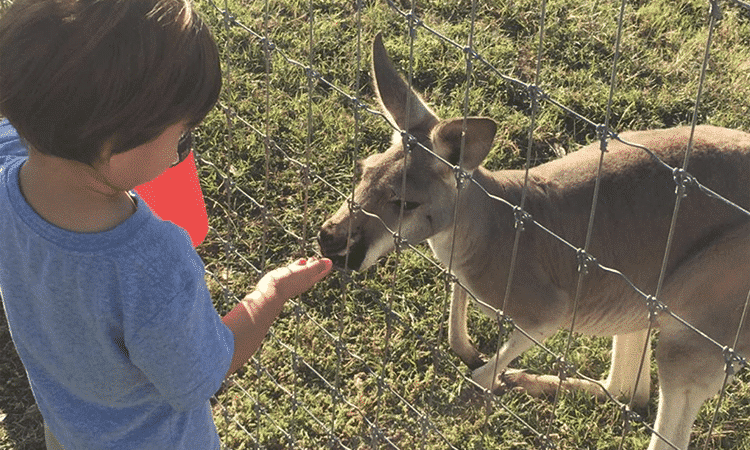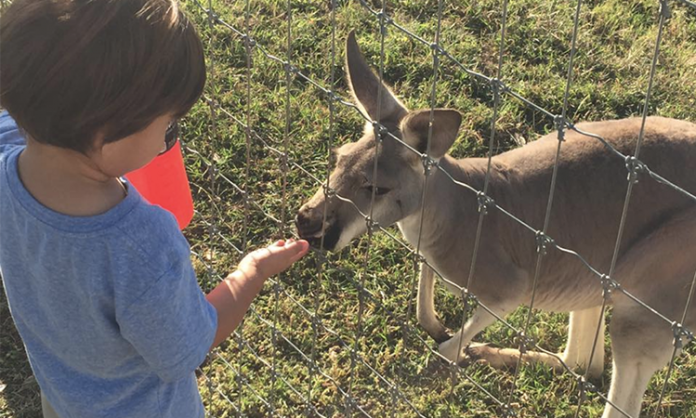 Have you ever wanted to feed a kangaroo? Well, now you can!
The Exotic Resort Zoo in Johnson City is operating a drive-through safari that you can enjoy with your family while social distancing.
The zoo is around an hour away from Austin, but it's worth the drive! You'll get to see and feed tons of incredible animals, including zebras, kangaroos, wallabies, camels, and emus.
For just $6, you can buy a big sack of feed to give to the animals from your car window. If you put some food in your palm and hold it out flat, most of the animals will come right up to you and eat out of your hand! How cool is that?
The only animals you can't hand-feed are zebras and birds because they bite. But you can still feed the birds from buckets or sprinkle food on the ground for the zebras to munch on!
Tickets for this amazing attraction cost just $16.95 for adults, $15.95 for seniors 60+, and $13.95 for children ages 2 to 12.
To help with traffic control, the zoo requires you to purchase your tickets in advance, which you can do on their website.
Address: 235 Zoo Trail, Johnson City, TX 78636