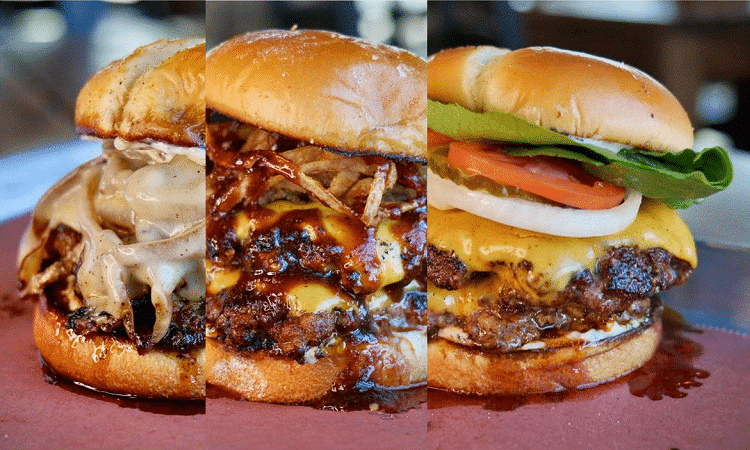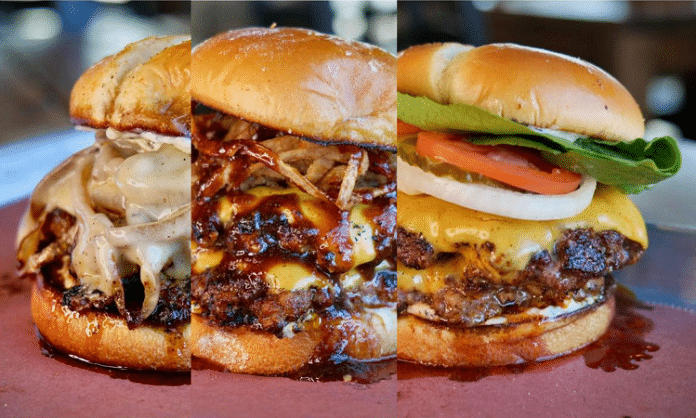 One of the best BBQ joints East of Dallas now has brisket burgers on the menu.
Smoke Sessions out in Royse City, TX is coming after your 2022 New Year's Resolutions. The highly-regarded bbq joint announced a new set of menu items using their popular Texas-style smoked brisket – burgers.
A post on their Facebook page on January 26th shows 3 new drool-worthy burger options.
The Finch BBQ Brisket Burger is a collaboration with Finch BBQ Sauce out of Rowlett, TX. It comes with two 1/4lb prime Brisket patties with American cheese, smoked brisket, fried onions, and with Finch's sweet habanero bbq sauce.
The Mushroom Swiss Brisket Burger is Smoke Sessions' take on the classic burger. It comes with two 1/4lb prime Brisket patties with swiss cheese, carmalized onions, mushrooms, and a peppercorn aioli.
The Sessions Brisket Burger is a classic burger with their name. It comes with two 1/4lb prime brisket patties with American cheese, pickles, onion, and a garlic peppercorn aioli.
Each burger is $12
Add a drink and one side for $15.
Smoke Sessions also has a Kids Brisket Burger for $8 for kids under 12. It comes with one 1/4lb prime brisket patty, pickles, ketchup, mustard, along with a side item and a drink.
All brisket burgers available until sold out daily.
Address: 307 State Hwy 66, Royse City, TX 75189
Website: https://www.smokesessionsbbq.com/
Map to Smoke Sessions Barbecue

---
Featured image a compilation of Smoke Sesssions new brisket burgers using photos from their Facebook page as embedd above.